"CRM is rather boring in itself. It's the fortunes you can build using CRM that makes it so interesting."

― Michael McCafferty
Have you heard? All the big gurus are doing it…
I would consider this a warning – do not sleep on what I believe will be the biggest marketing trend in 2022 and beyond.
Stay with me…
The digital landscape has changed rapidly in the last 18 months and marketers need to keep up with these changes or they risk being left behind – ignore this at your own peril.
Your competition is one step ahead of you – but there is still time.
Ok, so what is it that I am talking about…
Interested in learning how to create another revenue stream with white-labeled software.
This is my FREE signature course to get you started on the path to building your SaaS Business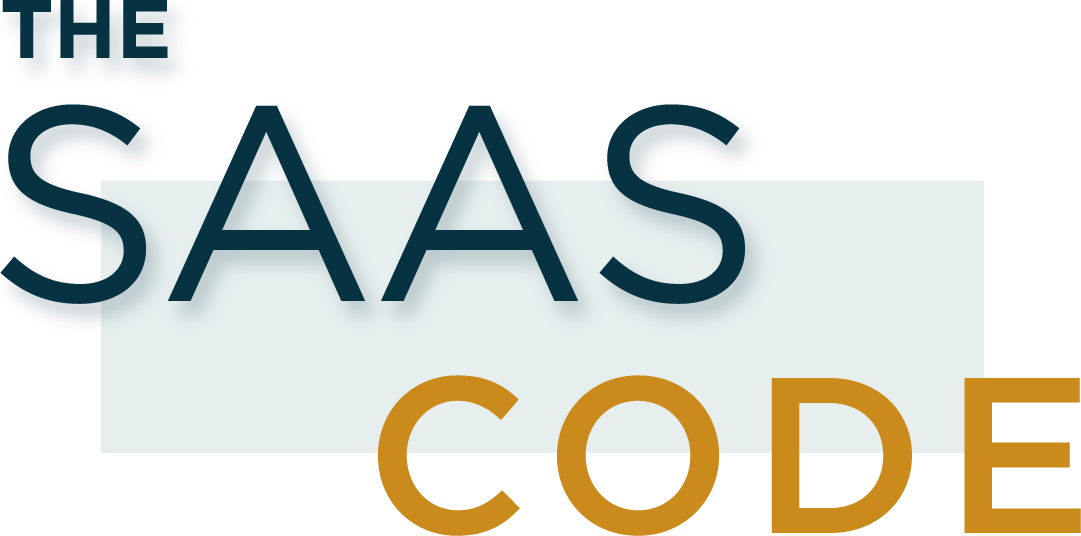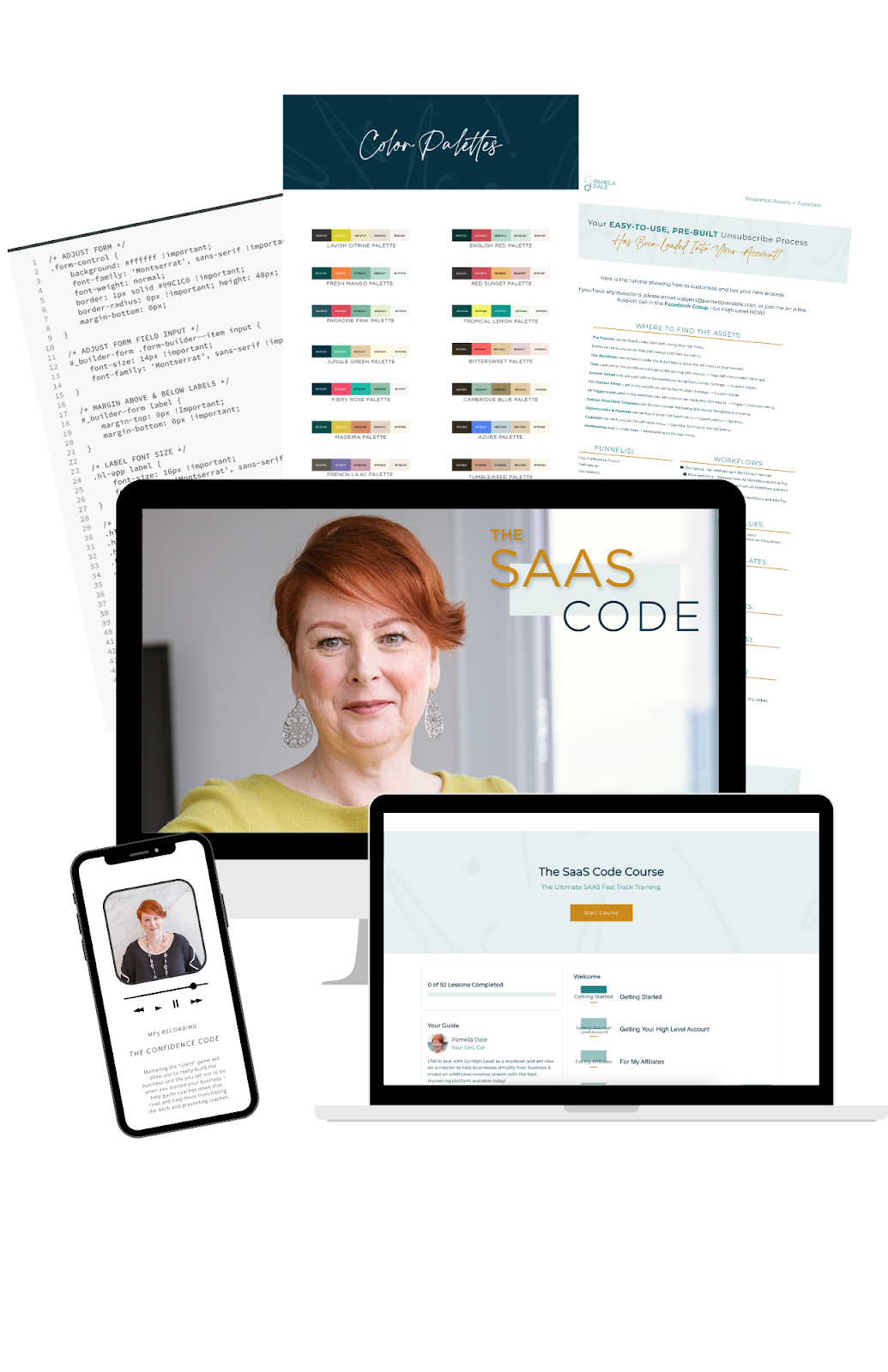 Click Here & Get Started Today!
Software as a Service – SaaS
Remember the days when we would get Microsoft Office on CDs?
All the software we needed for our computers would either come on CDs or would already be loaded on the device. Yeah, me too.
I am not exactly sure when this changed, nor is it relevant. What is important to notice is that there was a switch in the way software was delivered to us.
Where did it switch to?
The cloud!
This was the day the world changed forever. Today you type a URL into the address bar and you log in to all the software you use to run your life and business.
As you can see from the image below, software has exploded.
In 2014 there were approx. 957 apps. In 2020 there were over 8000 and there is no sign of it slowing down.
Research from ChiefMartech.com states that yes, software solutions grew once again, by 13.6% in 2020.
I would read the article. It is very eye-opening.
We are constantly searching for a way to make our lives and businesses easier, and more efficient – enter software!
It is fascinating to see what is happening in the online space regarding solutions.
Ready To Get Started With Go High Level NOW? Click here for your FREE 30-Day Trial
Why Is This Important For You To Understand SaaS As A Business Owner?
You use software to run your businesses every day and you are probably recommending software for your clients!
What if you could recommend your own software?

What if you could get a piece of this software explosion pie?

What if you didn't have to outlay the initial $1,000,000 investment?

What if you could have all the tech and support and all you had to do was your job?
These are all amazing reasons to take a look at software for your digital marketing agency… But there is another one that is going to give you the financial freedom you started your business for…
PASSIVE INCOME!
Software as a Service Captures The Elusive Monthly Recurring Revenue (MRR)
We all dream of monthly recurring revenue AKA a membership offer like Netflix, or Amazon Prime, or a subscription box company like FitFabFun.
That Line On The Value Ladder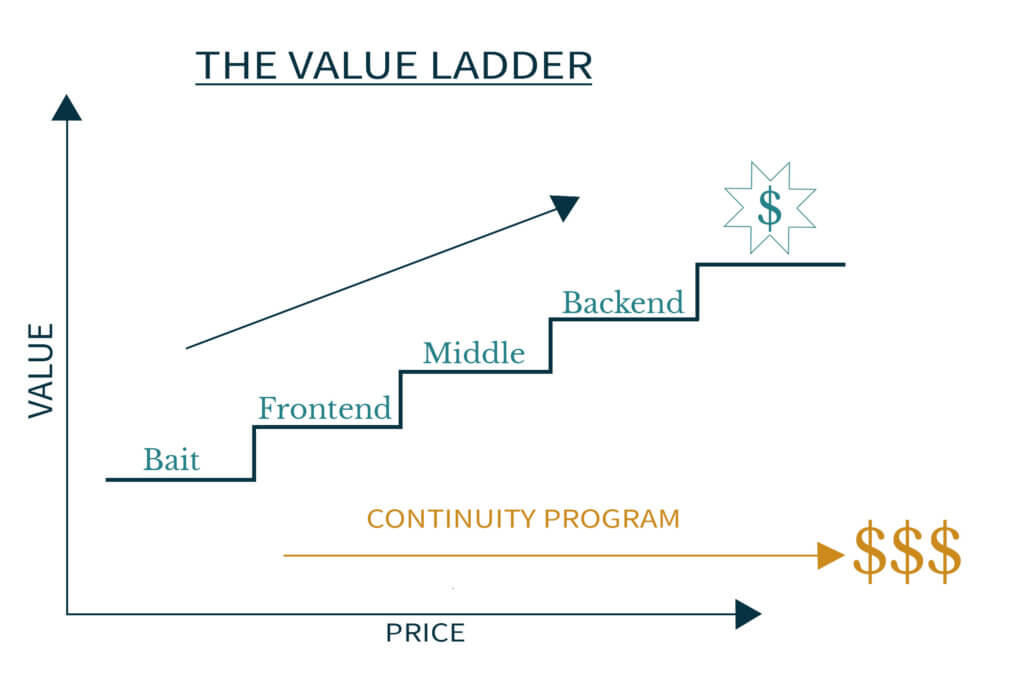 REPRODUCED FROM DOTCOM SECRETS
I'll never forget the moment I saw the "Continuity Line" on this image and the explanation that went with it – I couldn't sleep that night or for many more after that wondering what that "line" could be for me and the possibilities for my life.
Ever since I have been looking for my "Continuity Program" and I know I am not alone.
Here is why a continuity program is so exciting:
Let's do a little math, shall we?
If we take a $97 monthly marketing piece of software as an example:
1 user is a minimum of $97/month USD (we will go with minimums for simplicity)
10 users per month = $970/month = $11,600/year

100 users per month = $9700/month = $116,400/year

1000 users per month = $97,000/month = $1,164,000/year

10,000 users per month = $970,000/month = $11,640,000/year

And so on…
You get where I am going with this, right?
Never mind the $$$ software companies get when they sell, an exit strategy is also applicable for you if/when you decide to sell your agency.
SO HOW DO YOU AND I, SMALL DIGITAL MARKETING AGENCIES, BUSINESS COACHES, AND FREELANCERS BENEFIT FROM THIS SOFTWARE TREND?
White Labeling A Piece Of Software!
Yep, you heard it here first.
Billy Gene, AKA The Marketing Guy, and Sam Ovens from consulting.com are doing it along with hundreds more.
White labeling is the answer, it is here and it is here to stay!
Ready To Get Started With Go High Level NOW? Click here for your FREE 30-Day Trial
So What Is White Label Software You Ask?
Today, software companies sell white-labeled options of their software that you can buy, white label with your own branding, and resell to your clients.
White label software is a type of software that can be customized to meet the needs of your business. It's also called "private label" software because you have the option to keep it under wraps and not disclose its source to your clients.
This means that all mentions of the developer, copyright information, and branding are eliminated from view. What remains is an intuitive interface with features tailored specifically for your company or organization.
This way you know that what you're offering is exactly what your clients need.
How Does White Labeling Software Work?
Many companies offer white labeling of their apps. You simply purchase the white-label version and change out the branding to yours.
They have white labeling as a part of their business model. You are easily able to remove all their branding and change it to yours.
You pay for the white labeling option of a piece of software and then you charge your clients the amount you choose.
You can add the software in with your services – SWAS or have it stand alone. There are a number of different business models available to you as a digital marketing agency – all as unique as you are.
The Benefits Of White Label Software As An Agency
Apart from the financial benefits, it's a known fact that the best marketing campaigns are those which have an established, reputable brand.
With competition increasing every day, businesses are looking for more innovative ways to stand out against their competitors.
Having your own software will elevate you in their eyes when you have an all-in-one system.
You have been and will have to continue to push them to other software. Why now push them to your own?
This type of licensing makes sense when you consider how much time and money would be needed to develop your own custom solution from scratch with all unique branding requirements in place; this can add up quickly!
4 Reasons To Consider White Labeling
First: It Creates An Additional Revenue Stream With Little Upfront Costs With Limitless Backend Potential.
Many marketers are not aware that white-label software can be a great asset to their marketing efforts.
They are currently affiliates for other software apps as an additional source of revenue not knowing that they could be running their own.
The benefits are clear – there's no need to build something from scratch when you can instead create a new version with little effort or cost.
If you do not have the "line" that goes across the bottom of the value ladder all you did was buy yourself another job.
Second: You Don't Have To Build Maintain, Or Support The Software – You Just Use It And Recommend It To Your Clients.
The best part about white label software is that it can be customized to meet your company's needs without any programming knowledge required!
The upfront costs in time, energy, and money to create your own software are extensive.
Another major benefit of this type of software is that it saves companies both time and money because they do not need to spend hours developing their own system from scratch or licensing an expensive proprietary system.
White label systems are designed so that they meet all compliance standards set by governments around the world which makes them more reliable than others.
This also means that if there is ever a problem with the program, your company can reach out directly to the developer rather than having to have someone on your team fix it.
It does not matter what industry you are in, white-label software is beneficial to any company that wants to save money and time
.
You only need to support your clients with using the software. I help you with that.
Third: Increased Client Satisfaction and Client Value
Another benefit of white-label software is that it is the perfect option for companies looking for a way to increase client satisfaction, and client value.
Frustration is real when helping clients with digital marketing.
How many times have you gotten clients' leads only to see them not follow up on them? With white labeling, you can.
As an agency owner, you want to be able to watch over your clients and make sure they are taking the necessary actions to get results.
When you white-label your own software you have access to the back end. You can manage all your client's accounts yourself allowing you to make the changes you need to be done are done.
You also have more control over everything you as an agency are doing for them.
Companies lack a central place to manage customer contact information. In other words, they are not optimizing their lead lists.
Fourth: Reduce Client Churn Rate
Let's talk churn – the rate at which customers stop doing business with you.
The average churn rate for a digital marketing agency is 100% – they are all leaving eventually

The average churn rate for Software as a Service (SaaS) is: approx. 3%

The average churn rate of SaaS for digital marketing agencies is: approx 15%
When you as an agency get them set up on the software and have them adopt it fully what are the odds they will leave?
Software as a Service (SaaS) is the answer to all your agency headaches.
Having your own software will have clients stay longer and spend more.
Keeping your clients in your circle after they finish their original course, coaching program, or done-for-you service will allow you more opportunities to sell them another service or have them come back for more.
It keeps you top of mind, they will probably stay on the email list.
Brilliant.
As marketers, we are always looking for innovative ways to engage with our clients.
One of the most popular trends in marketing today is white-label software because you have a reason to talk with them.
White labeling is an easy way for digital marketing agencies to grow exponentially!
Ready To Get Started With Go High Level NOW? Click here for your FREE 30-Day Trial
Examples Of White Label Software
White-label software is not a new concept.
It has been around for years, and in many ways, the most recent changes of more and more people adopting the cloud is a marketer's dream come true.
There are many types of white-label software available on the market today including CRM (customer relationship management), project management tools, and inventory control systems.
One of the best examples to see the possibilities is Thryv. They are crushing it.
Remember the Yellow Pages?
They are currently doing, in the last report, $11,666,666 a month
And here is the kicker – they are white-labeled – on Vcita!
YEP, THIS IS POSSIBLE AS A WHITE LABELED SOFTWARE COMPANY.
Below is a screenshot from Thryv's 2020 Investor's Day Presentation:
A few things to note:
There is a huge market migration trend to cloud services happening

They were on track to do $35MM+in Q4 of 2020
$35MM is 35,000,000 for that quarter.
They have 44,000 active users at the time of this presentation with a churn rate trending downwards of 3%
You can see a comparison of the features of some of the competition available below.
Note: They are offering nothing unique or different.
Here is a copy of Thryv's Investor Presentation – it will give you an idea of what is possible for you.
What would the possibilities be for you and your agency if you could get 1/10th of what Thryv has been able to accomplish by white labeling?
My Recommended Digital Marketing Agency White Label Software
Go HighLevel (GHL) Is THE White Label Software For Digital Marketing Agencies
Go HighLevel has 90% of the features Thryv has above and dozens more that will allow you as an agency to not only use the software but offer it to your clients as well.
Let's see if this option would work well for you and your business!
Who Is Go High Level?
On HighLevel's website:
We Help Agencies & Marketers Thrive With Our All-In-One Sales & Marketing Platform [ FOR AGENCIES, BY AN AGENCY ].
They're In The Business Of Helping You Grow Your Agency.
HighLevel is the first-ever all-in-one platform that will give you the tools, support, and resources you need to succeed with your agency.
Highlevel is everything your agency needs to succeed.
They bring all the things you need to solve your digital agency problems in one place.
As a digital marketer and as someone who had an agency 90% of my headaches were in the tech. Learning and running dozens of different apps and working with clients on these apps.
Believe me, when I tell you having all your clients on one app that you have back-end access and control of will save your grey hair.
They have their head office located in Dallas Texas and they have been in business since 2018.
Go High Level Features
As a digital marketing agency, there is no other app on the internet today that can touch Go HighLevel with regards to features, innovation, and support.
THEY UNDERSTAND THE PAINS OF AN AGENCY – ALL THINGS CLIENTS.
Acquiring clients, managing clients, and helping our clients do the same.
They built HighLevel to solve this problem.
Some of the features include:
Insights

Dashboard

Outbound Calling

Appointment Automation

Reputation Management

Unified Messaging

Lead Management

Email Marketing

Social Media Marketing

Easy Integration

Funnel Builder

Affiliate Management

Mobile App
Capture leads, nurture leads, close leads, and fulfillment of products and services for these clients all in one place.
Go High Level was created for agency owners so the software is so much more than a CRM.
Ready To Get Started With Go High Level NOW? Click here for your FREE 30-Day Trial
When you white label Go HighLevel as your own you can charge what you want monthly/annually and set the terms and conditions as well.
You can see Thryv is charging between $197 – $497.
I talk more about the possibilities of using the software as an agency here:
What To Look For When Choosing A White Label Software Company
There are many reasons I chose to put my time and energy behind Go HighLevel:
Innovation – they watch trends and update the app to accommodate the current needs quickly and the future needs of digital marketing.
Constant Upgrading – reinvesting monies back into the business and the app. The owners are not driving a Lamborghini.
Client Driven Growth – They listen to their clients. Full Stop.
Support – They have invested heavily in supporting their user's needs ensuring we, as digital agencies grow both in selling and using the app. They have email, chat, phone, and live Zoom calls.
But with so many startups and small businesses using it for branding, what are some things to consider when looking at this kind of software?
And how can you use it to your advantage without jeopardizing your business's identity or being seen as an "outsourcing company"?
I like to tell the truth. In the end, I think this is the best practice.
I have seen people mention it on their sales pages and in their documentation that they are white labeling enterprise-level software.
With the ability to change the dashboard and add on top of what Go HighLevel has built allows you to feel really comfortable offering it and with Go HighLevel backing you, you can assure your clients it is something they can trust.
Win-Win
Conclusion
White labeling software is a way to offer your own branded product without the overhead of developing and maintaining an entire program.
It also gives you many benefits such as scalability, customization, and more control over how your system works for your business.
IT ALLOWS YOU TO ADD THAT ADDITIONAL REVENUE STREAM TO YOUR BUSINESS THAT WILL ALLOW YOU TO REALLY BUILD WEALTH.
If white-labeling sounds like it might be something worth exploring for your company or organization then feel free to book a call with me today!
Your competitors are using it and more every day are adopting it.
_________________________________________
When you upgrade to the Pro Plan you will be given access to my signature Go High Level Affiliate Offer - The SaaS Suite.

Which includes:
The SaaS Code Course

The Go High Level Training Code Course

The SaaS Set Up - fully done for you

Onboarding Checklists

Snapshots

Coaching Snapshot

Your SaaS Snapshot

Support Snapshot

Access to our exclusive Go High Level Now Facebook Group with 2 weekly calls with me

As my affiliate, you are also given access to ME as your personal GHL Consultant.
And so much more!
What Are You Waiting For - Let's DO This - Together.
Click Here To Get Started Today.
Already a Go High Level user and it is time to upgrade to PRO - I got you!
Blog Post Out
The Fine Print: Some of my links are sponsored or affiliated and I may make a commission when you buy at no additional cost to you ✨