As a business owner, you're probably aware of the importance of email marketing.
But how do you choose the right software to help you manage this crucial aspect of your business?
In today's showdown, we compare Flodesk and Go High Level to help you make the best decision for your needs.
Flodesk and Go High Level are both email marketing software, but they serve different purposes and cater to different needs.
If you are looking for an email marketing platform specifically, Flodesk may be a good option if you are a small business or creative entrepreneur who values design and aesthetics, while Go High Level may be a better choice if you need a comprehensive solution for managing customer relationships and automating your marketing efforts.
Let's dive into the debate: are pretty emails and Flodesk an effective email marketing software and strategy for your business or is the power of Go High Level what you need?
If you prefer to watch:
If you would like to move forward with a Go High Level 30-day Trial I can help you get started.
Why Effective Email Marketing Software Matters in 2023
As we navigate through 2023, the digital landscape has become increasingly competitive.
To survive, your business needs to focus on more than just attractive emails.
Let's explore why the Email Service Provider (ESP) you choose for your email marketing is vital for your success.

ALL-IN-ONE SOFTWARE VERSUS BASIC EMAIL SERVICE PROVIDERS
A comprehensive email marketing software, like Go High Level, offers more than just email sending capabilities.
You'll not only have access to features like email automation, segmentation, and analytics, which help you create targeted campaigns and analyze their performance, you have the other features available to you without the additional cost and integration headaches.
In contrast, email service providers like Flodesk focus primarily on being an email marketing platform with a focus on the visual aspect of your emails
The Hidden Pitfalls of Relying on Pretty Emails
Many business owners are drawn to Flodesk's visually appealing emails.
However, they may not realize the potential issues that come with relying solely on attractive designs.
Let's uncover what you might be missing by not using a more comprehensive tool like Go High Level.
THE POWER OF DELIVERABILITY
It doesn't matter if your emails are pretty if they never get delivered.
Pretty emails might catch your subscribers' attention, but it's the deliverability that really matters.
Emails that are full of images are delivered far less than plain text emails.
Flodesk does have plain email capabilities but I find people drawn to Flodesk want "pretty" emails.
Better deliverability ensures your emails reach your subscribers' inboxes, increasing the chances of engagement and conversions.
AKA more money.

THE IMPORTANCE OF DATA-DRIVEN DECISIONS
Having access to more data means you can make informed decisions about not only your email marketing strategy but overall business strategy.
With a tool like Go High Level, you can analyze open rates, click-through rates, and conversion rates to understand what resonates with your audience.
This is also possible on Flodesk but the sales funnel or social media driving the traffic are not connected and thus you are running your business blind.
You are not able to track someone from Lead to Client all the way through to fulfillment and beyond.
You do not have access to ALL the data.
This information is needed to optimize your marketing campaigns, leading to better engagement and revenue growth.
While Flodesk's main selling point is its beautiful email designs, it lacks the data insights offered by Go High Level.

OTHER LIMITATIONS OF FLOWDESK
Flodesk is simply an email marketing platform. You need to integrate everything else you need to run your business online.
Like calendars, funnels, website, membership area, social planner, and reputation and analytics.
This causes the Excel Spreadsheet headaches.
The data gets dropped, lost, or in most cases never tracked in the first place.
Flodesk vs Go High Level Pricing
Let's talk price.
Flodesk starts at $38/month and their highest plan is $64/month.
All plans have unlimited email and contacts.
Go High Level is a flat $97 for everything with a cost of approximately $0.675 for 1000 emails.
Go High Level has an unlimited number of contacts and it would be approximately $27/Month for 40,000 emails.
There is also a charge for Email Verifications at $2.50 per 1000 emails with Go High Level.
This keeps your email list up to date and in good favor with the ISP - Inbox Service Providers like Gmail, Yahoo, and Microsoft.
With Go High Level you are your own ESP - email service provider. You bypass the middle man aka Flodesk.
This gives you full control over the most important aspect of your business.
The Case For Go High Level For Your Email Marketing
You understand the importance of effective email marketing software and now have more information about Go High Level and how it compares to Flodesk.
Then, let's dive a little deeper into the specific ways Go High Level can help your business succeed.
GO HIGH LEVEL DEVELOPMENT
All software needs to be continually updated to keep from crashing and it also needs to be innovative.
There has never been a better example than with Chat GPT entering our world.
If an app does not have proper funding, amazing engineers, and the leadership team to pull it all off they are going to be left behind.
Flodesk, at the time of this blog, does not have any AI capabilities.
This is unfortunate as emails are very copy driven.
Like many companies, they may have gotten caught with their bank accounts low or a lack of talent…
Not Go High Level.
AI is integrated into the app in all places where copy is written.
It is important to think about where you are going to invest your time, energy, and money for your business.
Be sure you are planting your flag in a company that is going to take you where you need to go.
GO HIGH LEVEL CUSTOMER SUPPORT AND TRAINING
Go High Level's customer support is top-notch, providing you with the guidance and resources you need to make the most of their platform.
They offer training materials and dedicated support teams to help you navigate the software and maximize its potential for your business.
They also offer live Zoom support!
Good luck reaching a live agent where you can share your screen and have someone help you with any other ESP (Email Service Provider) never mind Flodesk.
Go High Level has this.
What is more valuable than money - Your Time!
Wrapping Things Up
While both platforms offer email marketing capabilities, they serve different purposes and are suitable for different types of businesses.
Flodesk is a platform designed to help small businesses and creative entrepreneurs create beautiful, visually stunning email campaigns without needing to have design skills.
It offers a range of templates and customization options to help users create emails that look great and are on-brand.
However, Flodesk does not offer advanced marketing automation capabilities or CRM features, and it may not be suitable for larger businesses or those with more complex marketing needs.
Go High Level, on the other hand, is an all-in-one CRM and marketing automation platform that provides tools to manage customer relationships, automate marketing campaigns, and improve sales processes.
It offers a range of features, including lead capture forms, appointment scheduling, SMS marketing, and more.
While it also includes email marketing capabilities, its focus is on providing a comprehensive solution for businesses that need to manage multiple aspects of their customer interactions.
So if you are looking to build a business that will support your life Go High Level emerges as the winner for businesses that need to make data-driven decisions and a comprehensive toolset.
While Flodesk excels at creating visually appealing emails, it falls short in providing the advanced features necessary for a truly successful email marketing strategy and business.
By investing in effective email marketing software like Go High Level, you'll gain access to invaluable insights, automation capabilities, and integrations that can help you grow your business and achieve long-term success.
By focusing on aesthetics over functionality, you may be sacrificing valuable information that could help you grow your business.
Make a bold move and opt for powerful email marketing software like Go High Level to unlock your business's full potential.
So, don't just settle for pretty emails.

If you would like to move forward with a Go High Level 30-day Trial I can help you get started.
___________________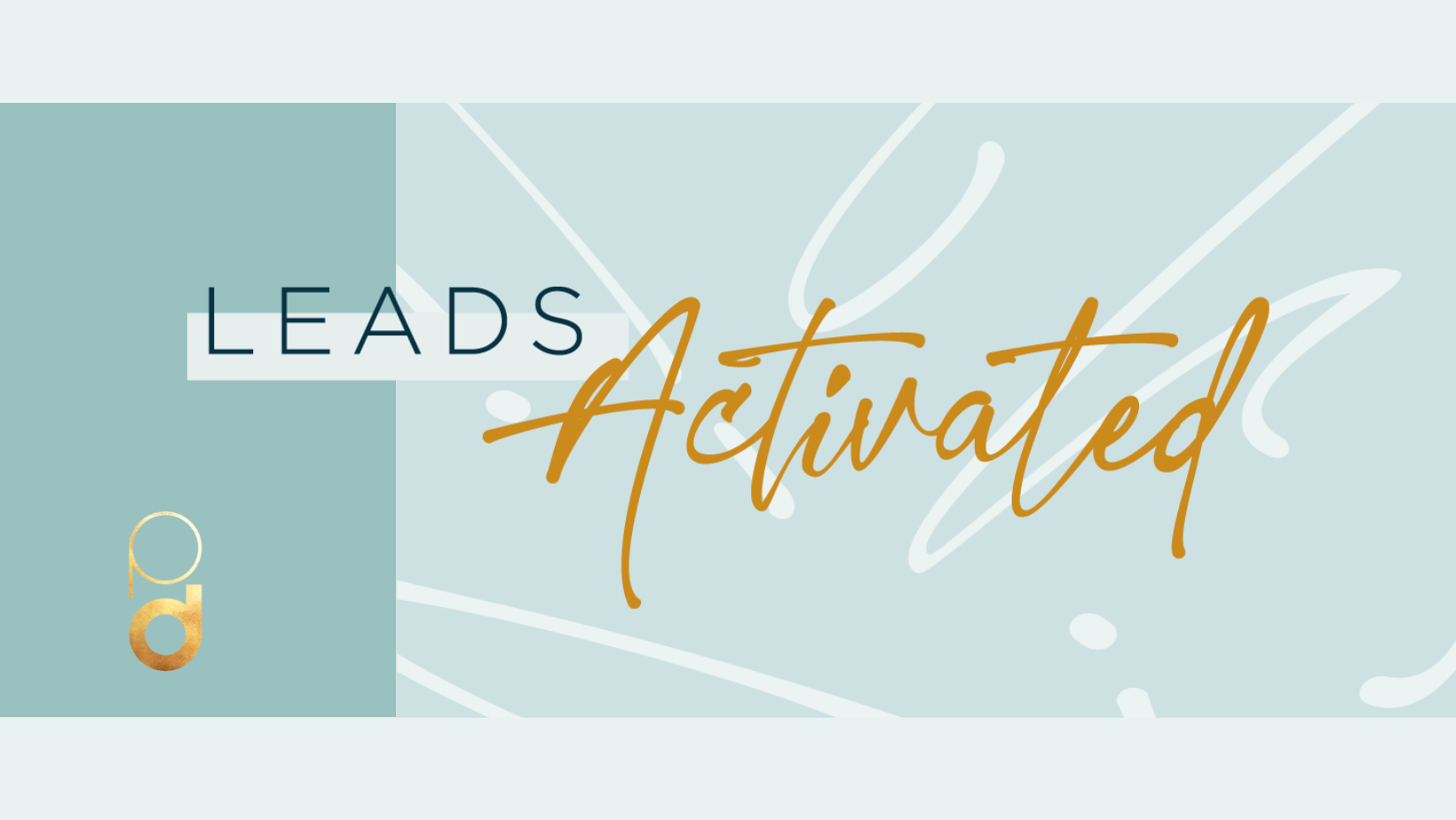 ____________________________________________

If you are wondering if Go High Level can help you, the next step is to get started with a Go High Level trial.
Simply click on one of the links below and I will reach out and set up a call with you to get you up and running on High Level.
As my affiliate, you are given access to ME.
I have a number of bonuses:

I look forward to working with you.
Blog Post Out
The Fine Print: Some of my links are sponsored or affiliated and I may make a commission when you buy at no additional cost to you ✨