Templates! Everyone wants templates…. And in the post, I am going to open up the back end of Clickfunnels 2.0 and Go High Level and show you the templates for both.

Clickfunnels 1.0 was known for its templates and a question I get asked a lot is does Go High Level have templates.
You are in luck because they have a lot.
Clickfunnels 2.0 has a few and they are very different from what they were with the 1.0 version.

Let's break them down.
First Up, Clickfunnels 2.0 Templates
Taking a look at 2.0 I can see they have a few templates available. For their "Sites", there are 4.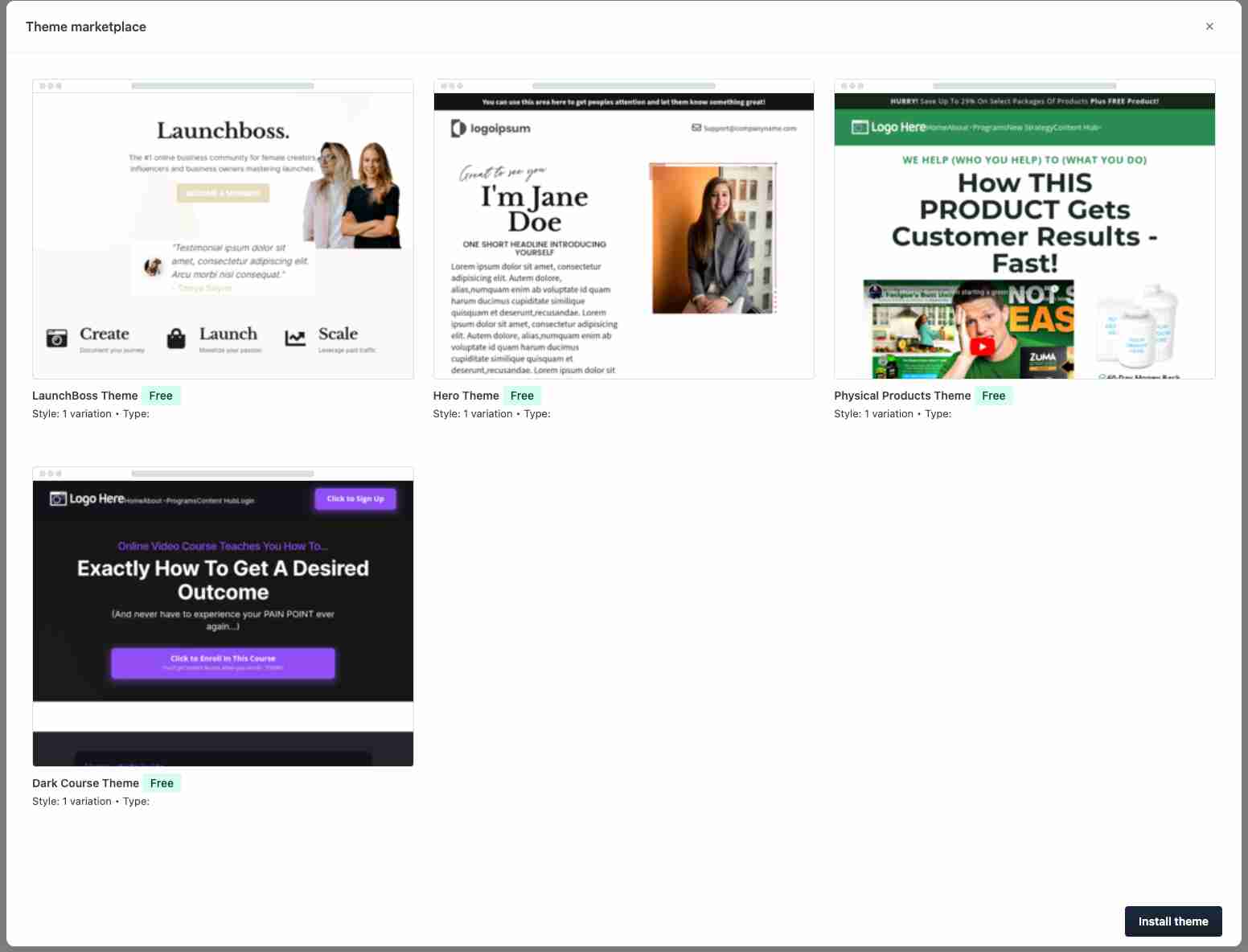 And after a bit of digging, I could also find Pages templates.
Under Sites → Pages
They are broken down by the type of page you would want.

Stand Alone page - this page was a page I had made.

The Theme Pages are very interesting.
I could choose a page based on what I was building.
Check out pages, blogs, courses, coming soon, and many more. However, they all looked like they were in the Lady Boss theme.
If you are not great at design this can be limiting but the layout is there.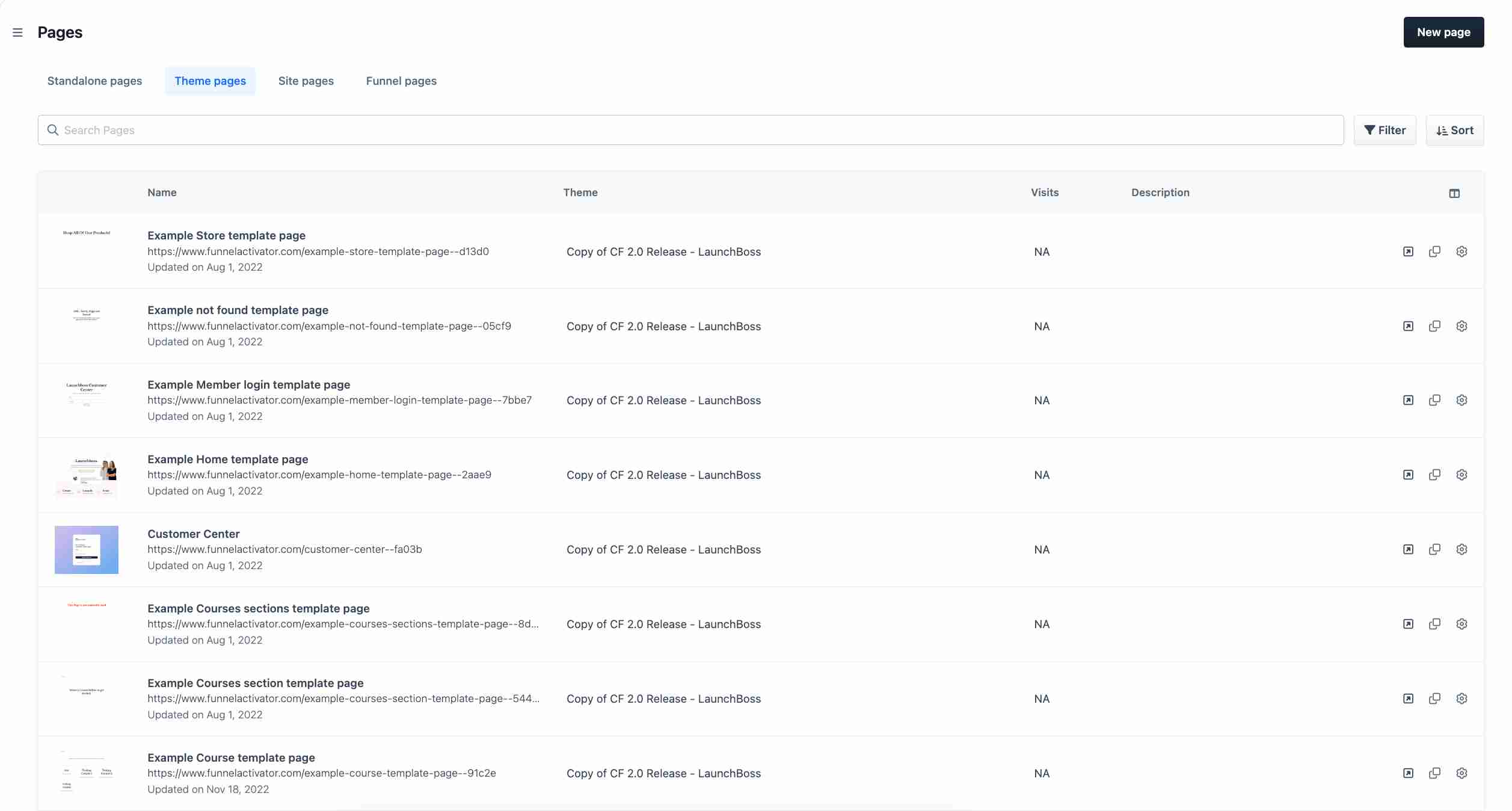 There were 2 different pages.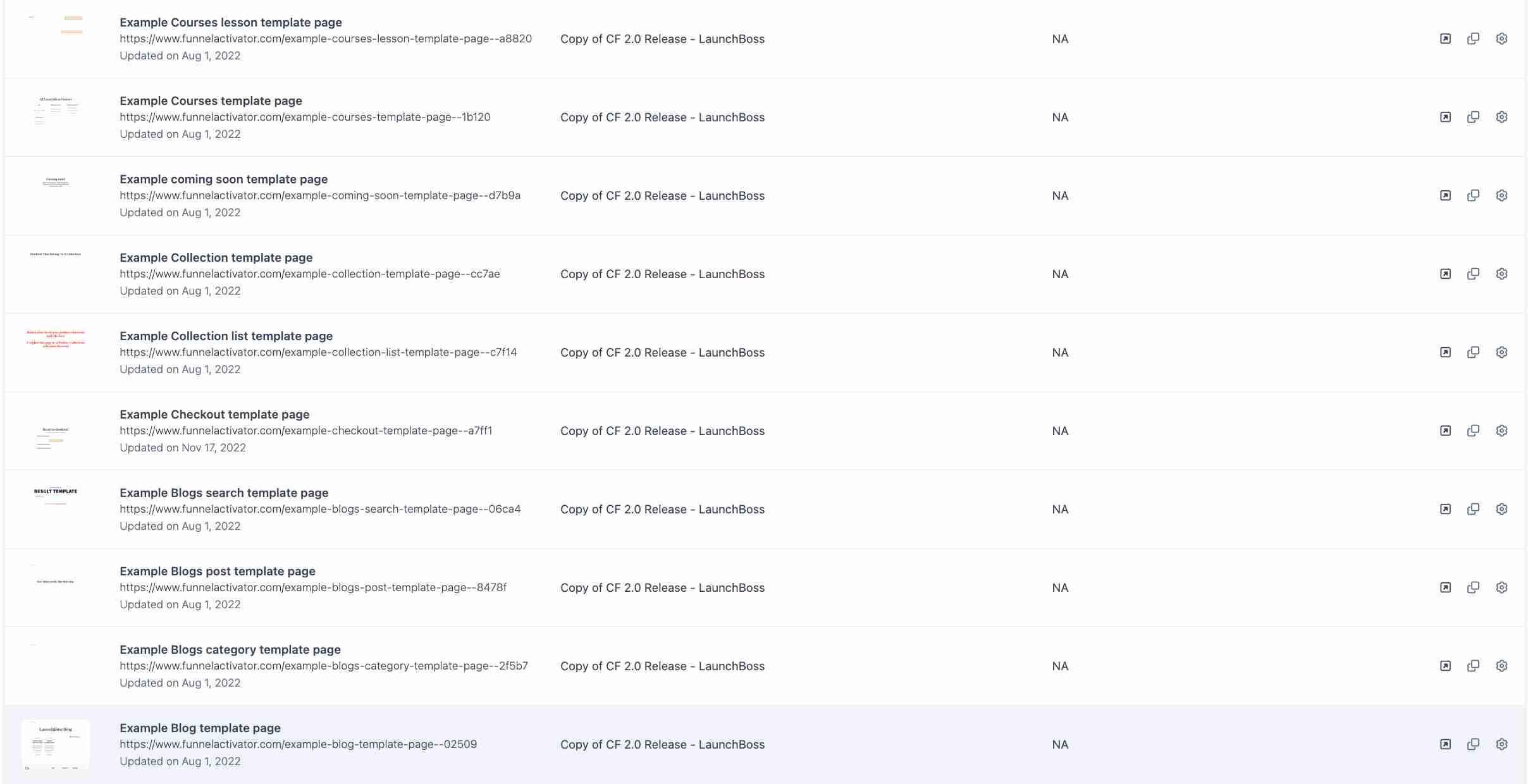 I did not have any Site Pages in my account.
Funnel Pages looked like the pages I had already used in a funnel.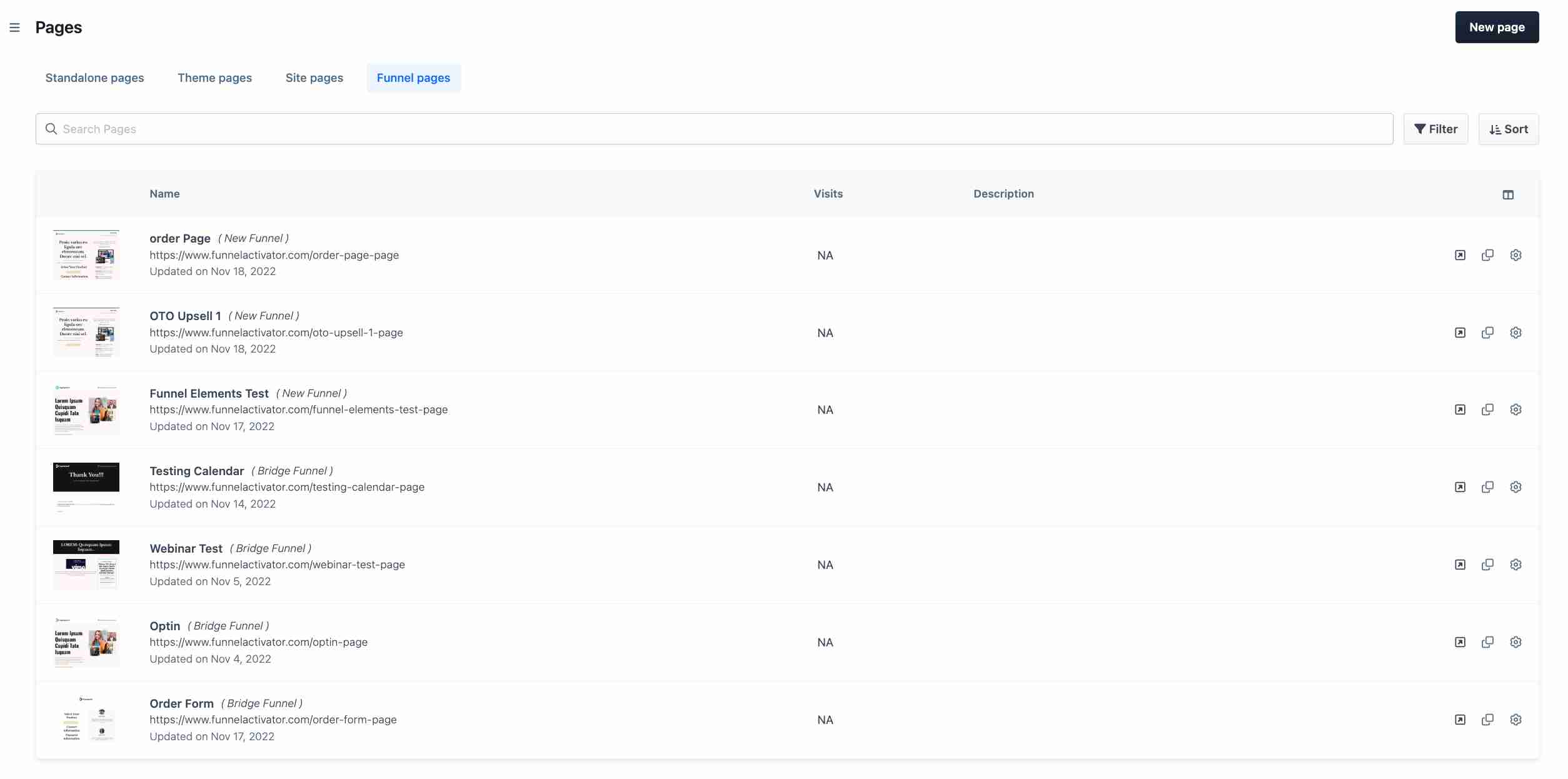 I was missing the Clickfunnels Cookbook. I liked the ability to choose a funnel based on funnel type and they had about 8 different basic designs that I could then easily customize.
I wonder if they are going to bring them back.
I think it would be a great thing to do as dropping the layout makes funnel building so much easier.
If you would like to move forward with a Go High Level 14-day free trial I can help you get started.
If you prefer to watch:
Next, GoHighLevel Templates
Go High Level's templates and layout remind me of Clickfunnels 2.0.
First-up Gohighlevel funnel templates.
The selection of funnel templates is larger and broken down by industry and funnel type.

The selection is huge. I am not sure of the exact number but it is over 300.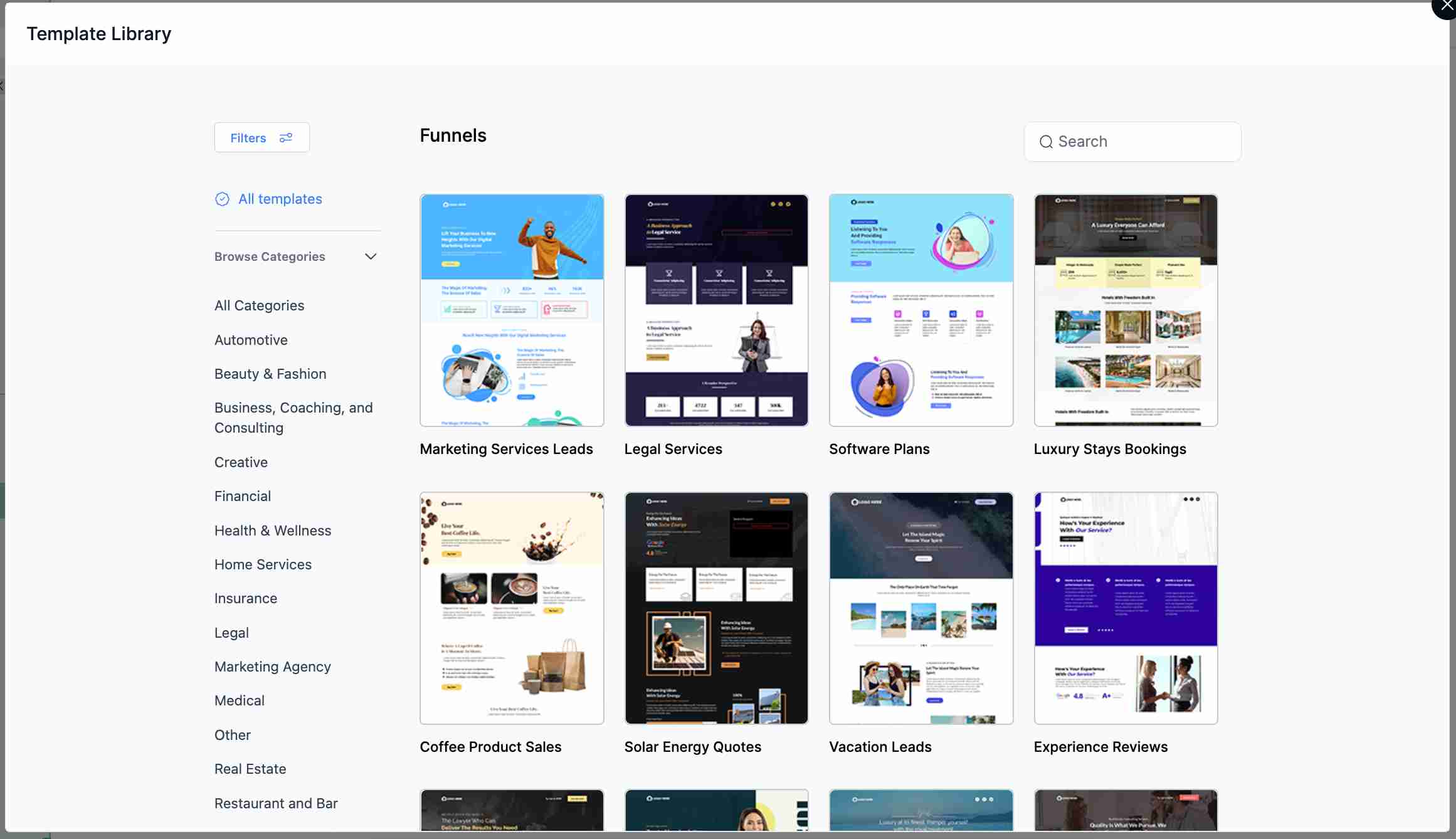 The funnel categories available on High Level templates, you can choose based on your industry:


You can also filter the funnels based on funnel type. Below you can see all the funnel types available to you.

This makes funnel building faster and more efficient when you have a template to start with rather than from scratch.
Go High Level also has website templates.

The website builder within Go High Level is exactly the same as the funnel builder. The websites are segmented in another place to keep them separate from your funnels.
There are over 300 website templates available to you.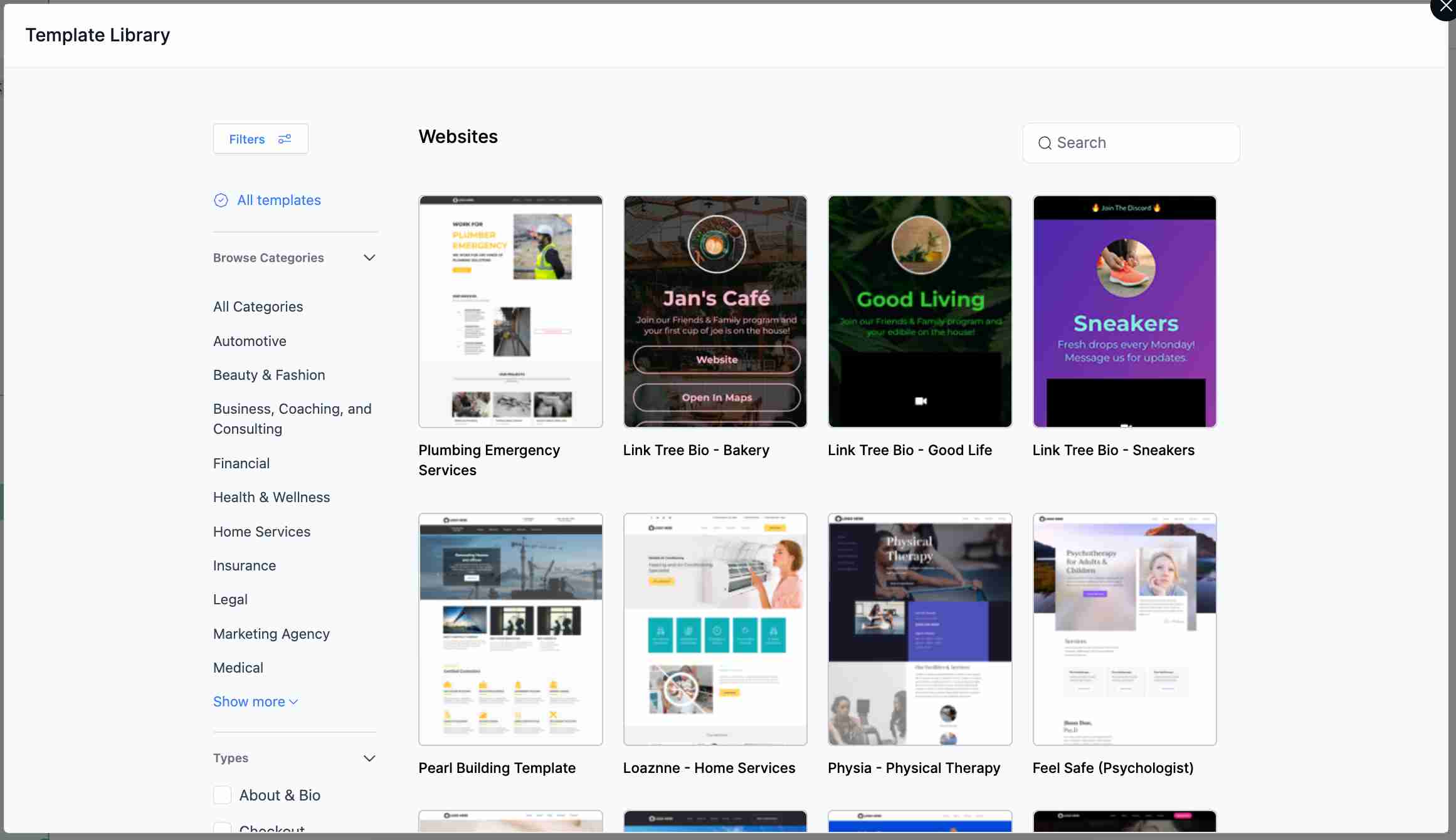 They are also broken down by category.

Email Templates On GoHighLevel
Branded and well-designed email templates are nice to have!
Go High Level has hundreds to choose from with more being added every day.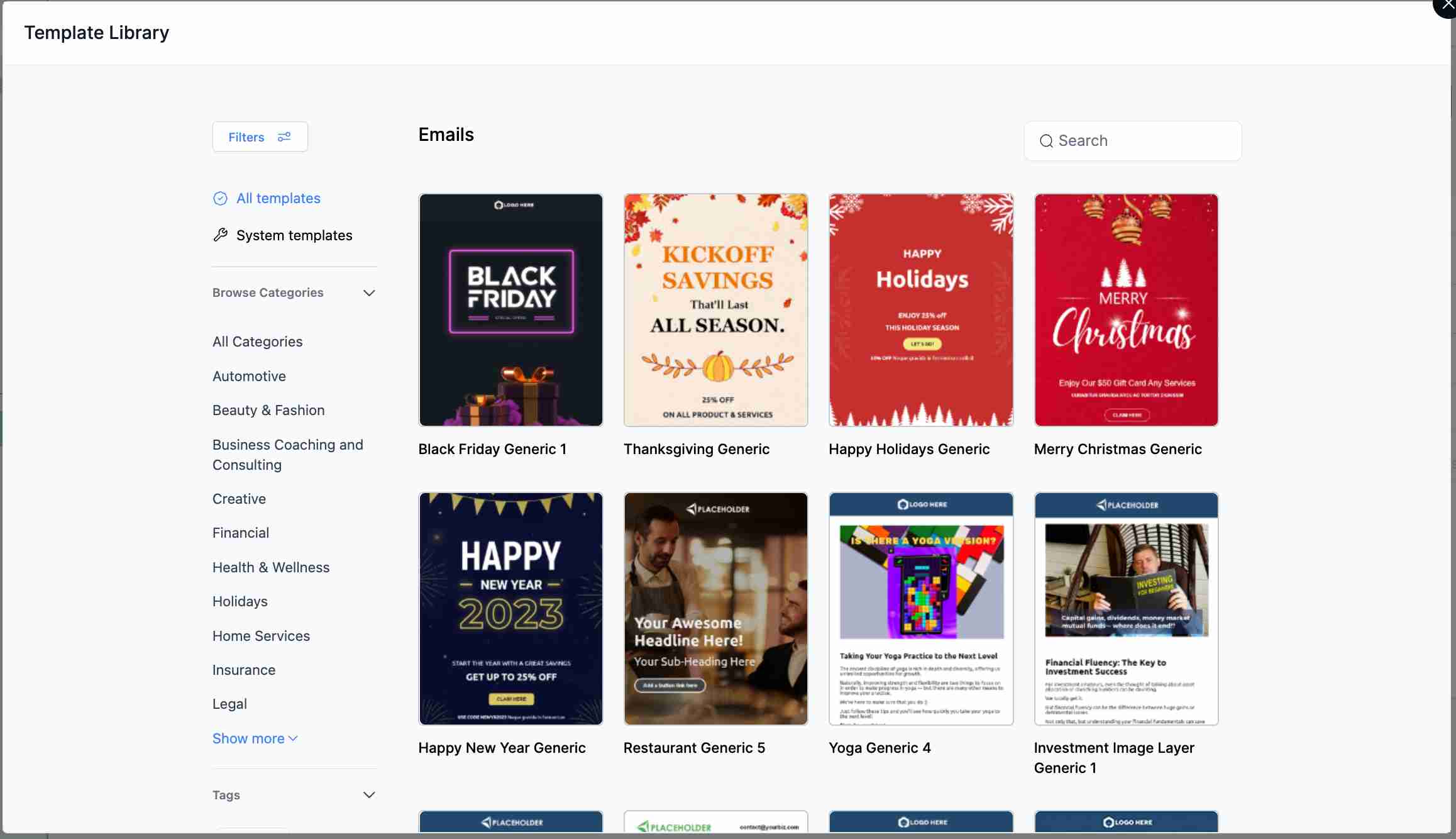 The email templates are broken down by category.

High Level also has system email templates.
As High Level has a built-in membership area, along with a Shopify integration they have some templates that are for those processes within the app.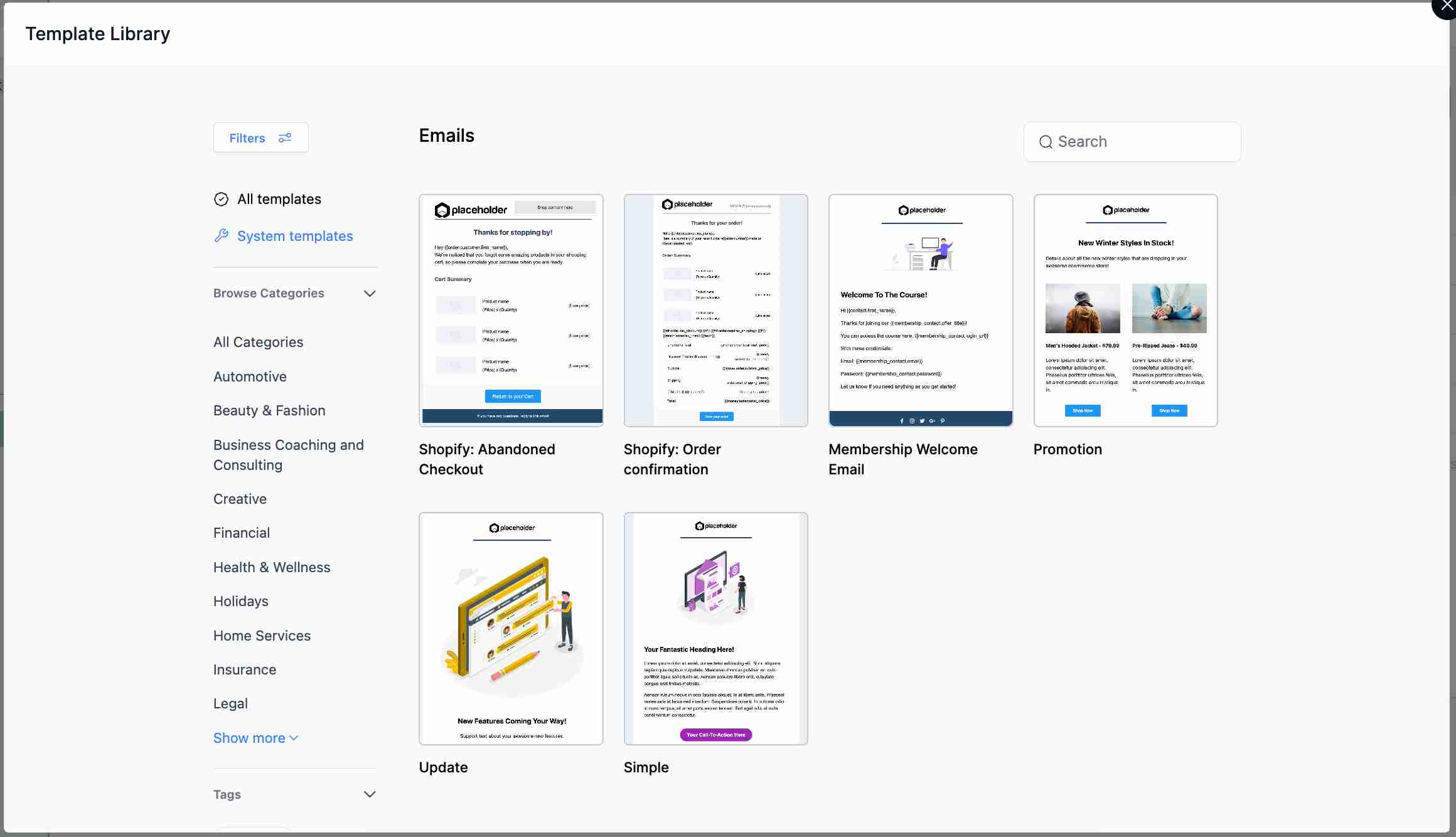 Go High Level Social Planner Templates.
As there is a Social Planner native inside Go High Level they are making it easier for us to use it by providing social templates that drop into the planner easily.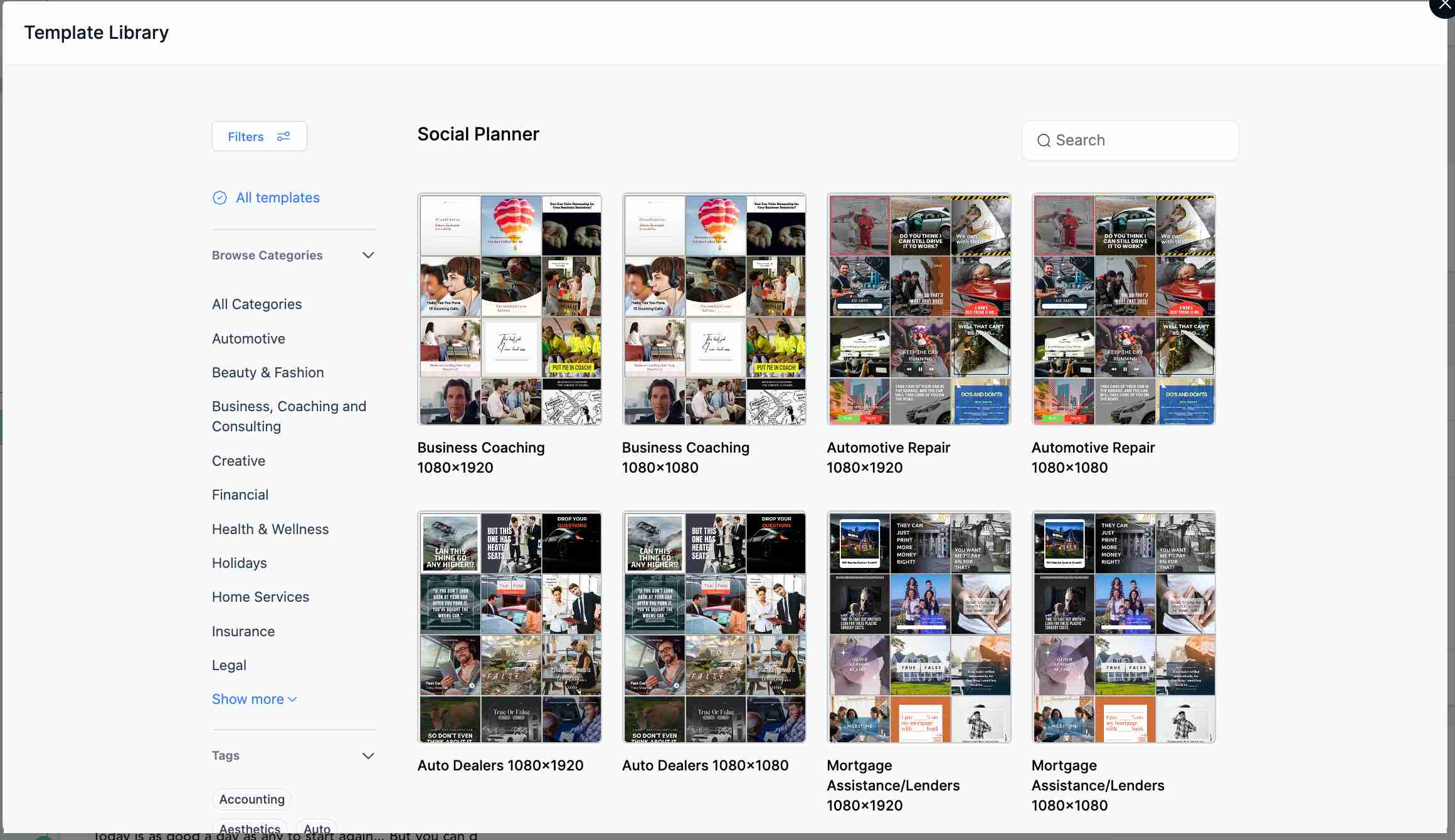 The templates are broken down by categories as well with more being added all the time.

Go High Level is constantly updating and adding more to the software. Templates are another area of focus they have to ensure that we have everything we need to succeed.
Another Great Gohighlevel Feature Is Template Customization

In the marketplace, within Go High Level you can get any funnel or website template customized.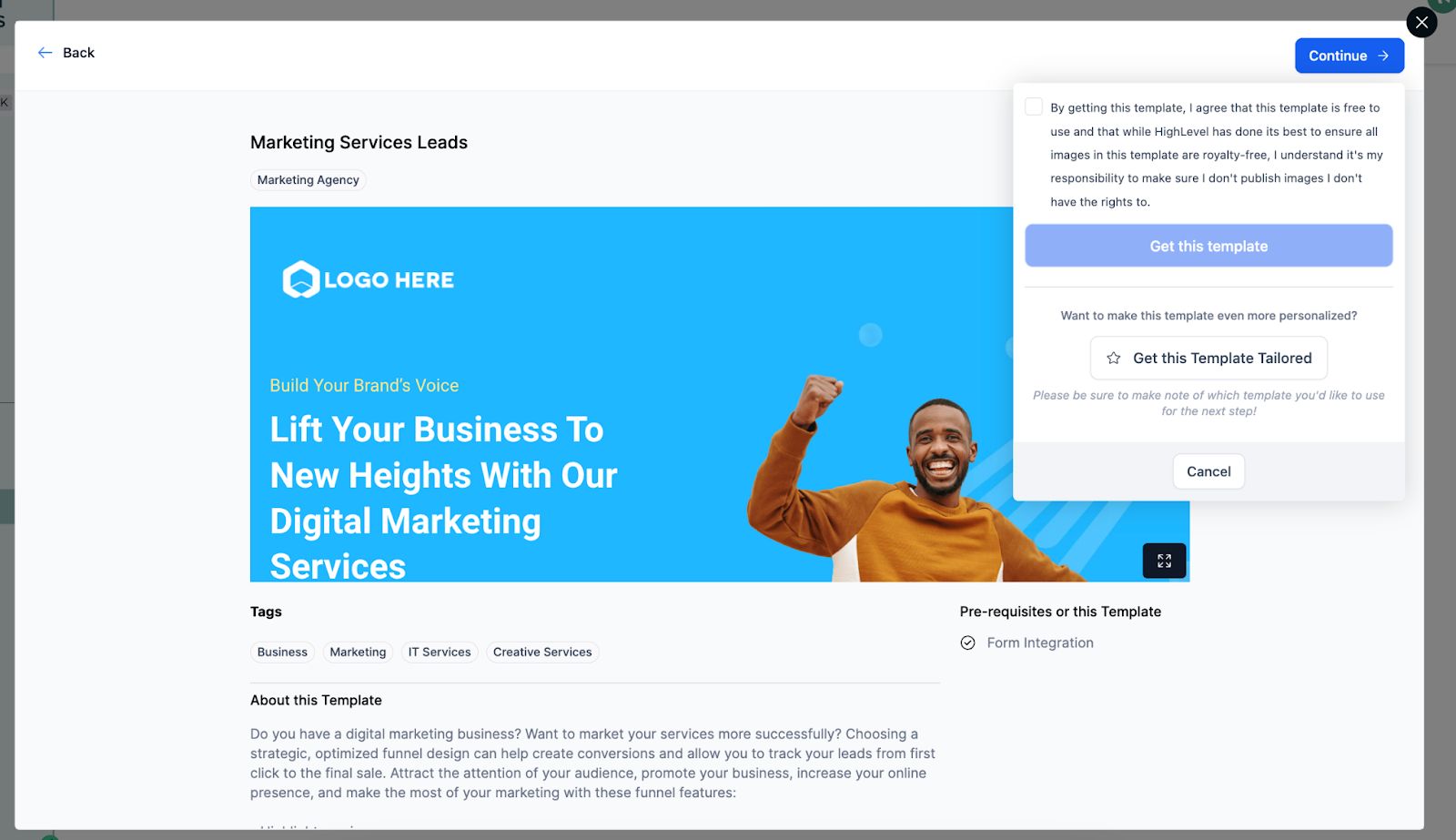 Once you select your template you can choose to have it customized.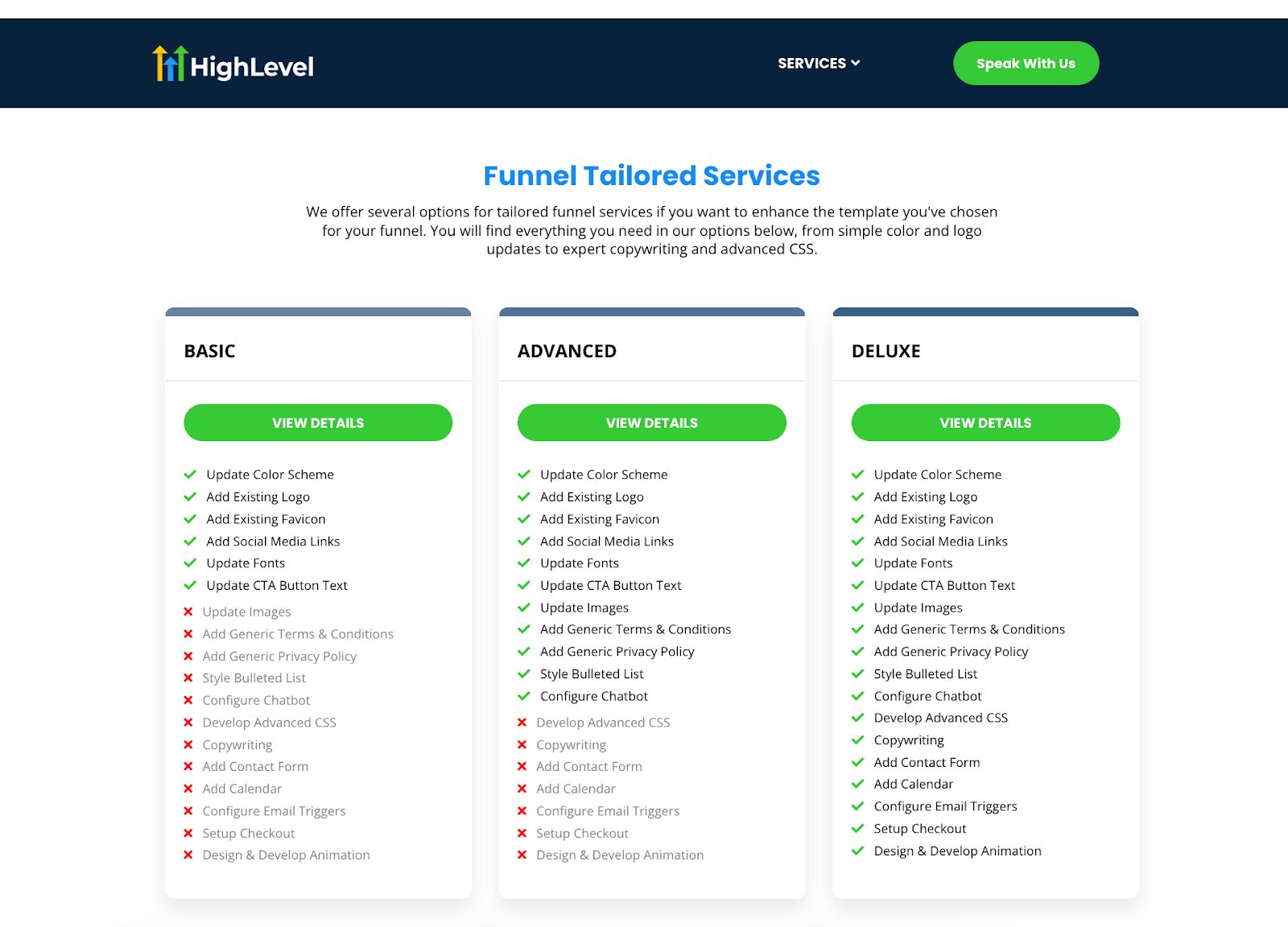 The costs are:
Basic - $349

Advanced - $599

Deluxe - $1749
This is an amazing option - it saves you time and gets you up and running faster.
Wrapping Things Up
High Level wins this round.
With the templates available and the fact that they are broken into categories and types along with the ease of adding them to your account, Clickfunnels 2.0 can't touch them.

All of High Level's accounts are unlimited!

So, because I have unlimited funnels, website membership, etc, I can save my own templates and clone and reuse them as needed.
High Level had folders so my account stays nice and tidy.

Do you like to use templates or build from scratch?
___________________
If you would like to move forward with a Go High Level 14-day free trial I can help you get started.
Simply click on one of the links below and I will reach out and set up a call with you to get you up and running on High Level.
I look forward to working with you.
Go High Level Home Page - https://getthistrial.com/ghl-main-offer
Link for Existing Customers Who Want to Upgrade to HighLevel Pro - https://getthistrial.com/pro-upgrade
High Level Pro 14-Day Free Trial - https://getthistrial.com/14-day-free-trial
Your New Marketing Assistant Annual Plan - https://getthistrial.com/starter-annual
The HighLevel Starter OR Unlimited Annual Plans - https://getthistrial.com/annual-special-deal
Blog Post Out
The Fine Print: Some of my links are sponsored or affiliated and I may make a commission when you buy at no additional cost to you ✨