In today's dynamic SaaS landscape, white-labeled solutions like Go High Level have opened new avenues for businesses.
With the introduction of AI many High Level SaaS agencies are automating as much as possible.
As these agencies rush to fully automate their onboarding process, a critical element is at risk of being left behind - the human touch.
This post explores why combining automated processes with high-touch interactions can reduce churn, increase subscriber stickiness, and positively impact your bottom line.
Interested in learning how to create another revenue stream with white-labeled software.
This is my FREE signature course to get you started on the path to building your SaaS Business.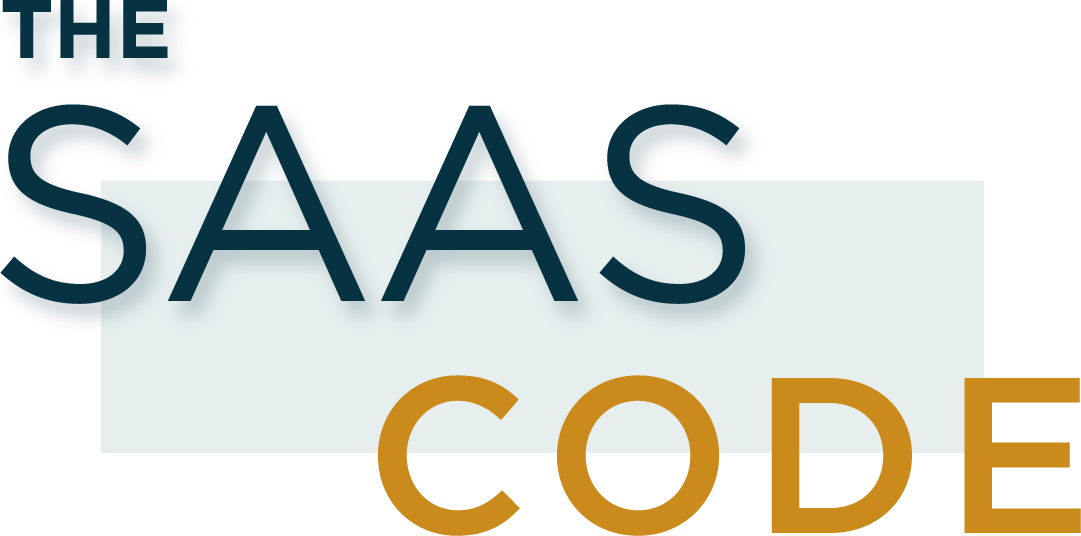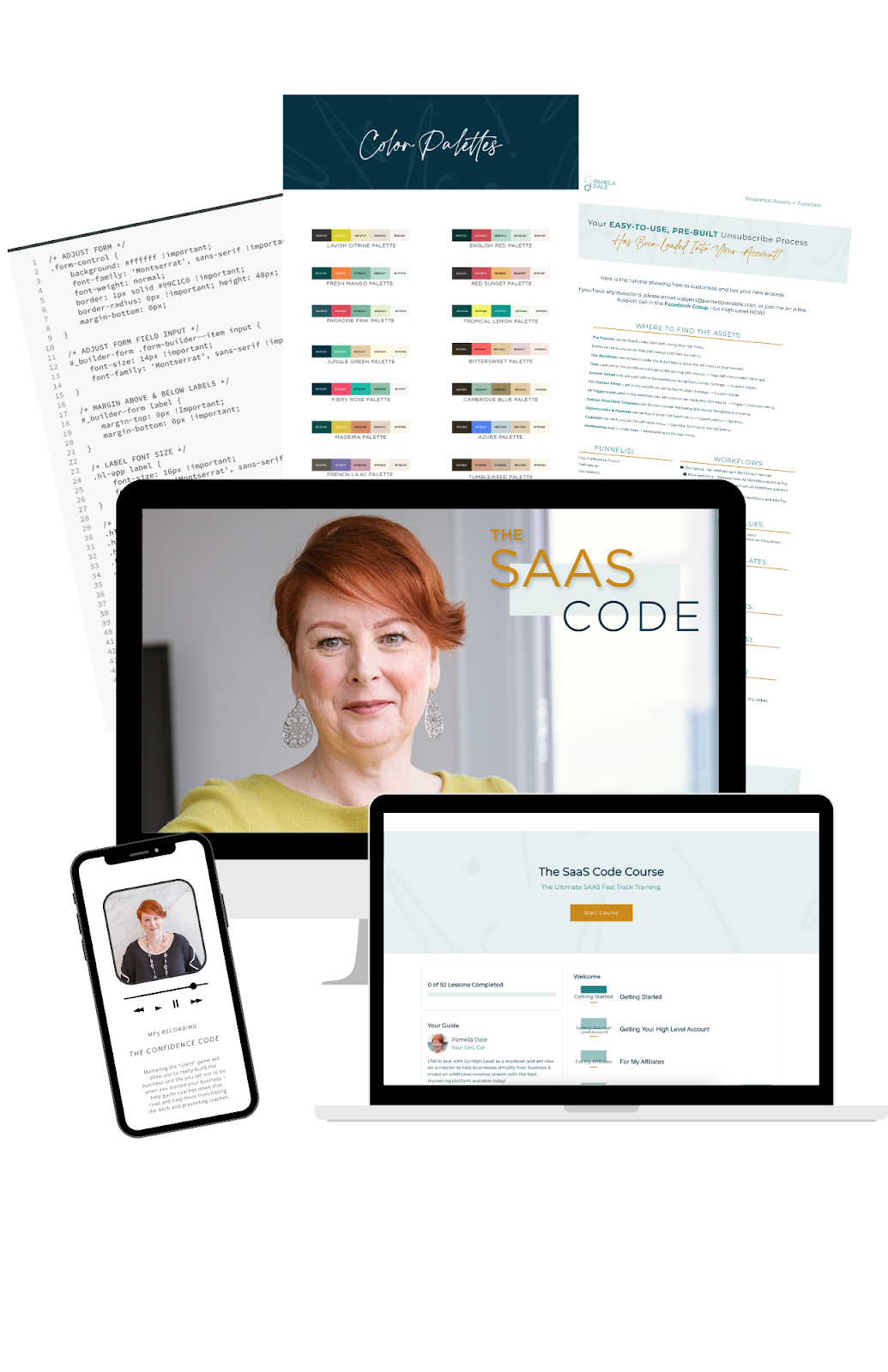 Click Here & Get Started Today!

Understanding Onboarding in the SaaS Landscape
In this section, I delve into the importance of onboarding in the SaaS context and assess the pros and cons of automation and high-touch approaches.
THE CRUCIAL ROLE OF ONBOARDING
Onboarding is the entry point into a product's value, making it crucial in shaping user experience.
It is during this phase that users are introduced to High Level's capabilities and learn how to navigate it effectively.
A well-executed onboarding process not only increases user proficiency but also sets the stage for a positive, long-term relationship between the user and the product.
THE DRAWBACKS OF FULL AUTOMATION
Fully automated onboarding, while efficient, has several shortcomings.
It can be impersonal and, at times, overwhelming for the users, potentially leading to confusion and incorrect usage.
This impersonal nature of full automation can eventually lead to increased churn rates as users may not feel adequately supported or understood.
THE VALUE OF THE HIGH-TOUCH APPROACH
A high-touch approach significantly enhances the onboarding process.
With personalized guidance and support, users can better understand the software and feel more valued as customers.
This connection not only fosters user engagement but also encourages long-term loyalty.
Onboarding is a critical aspect of the user experience, setting the stage for their future relationship with the product.
While automation can offer efficiency, it lacks the personalized engagement that a high-touch approach provides, often leading to higher churn rates.
Ready To Get Started With Go High Level NOW? Click here for your FREE 30-Day Trial
The Balance: Automation and High-Touch in SaaS Onboarding
Here, I explore the potential of integrating automated processes with high-touch interactions, creating a balanced onboarding approach that caters to user needs while maintaining operational efficiency.
THE BEST OF BOTH WORLDS
The integration of automation and high-touch interaction can greatly optimize the onboarding process.
While automation ensures process efficiency and consistency, high-touch interactions provide personalized guidance and nurture customer relationships.
This hybrid approach ensures users feel supported while benefiting from the efficiencies of automation.
BENEFITS OF A BALANCED APPROACH
The balanced approach to onboarding can yield several benefits.
By providing personal interaction and guidance alongside efficient automated processes, user satisfaction is enhanced, churn is reduced, and subscriber stickiness is increased.
It creates a memorable onboarding experience that sets the stage for a loyal customer relationship.
A balanced onboarding strategy, combining automation for efficiency and high-touch interactions for personalized guidance, can significantly enhance user satisfaction, reduce churn, and increase customer loyalty, making it a smart approach for modern SaaS businesses.
Implementing a High-Touch Approach in Go High Level Onboarding
This section provides actionable insights on how to incorporate high-touch experiences in your Go High Level onboarding process to create a memorable and effective onboarding journey for your users.
PRACTICAL STEPS
Incorporating a high-touch approach in Go High Level's onboarding process involves steps like sending personalized welcome emails, offering dedicated support, and conducting one-on-one onboarding sessions.
By doing so, you are building relationships with your users right from the beginning, making them feel valued and understood.
THE IMPACT ON CHURN AND PROFITABILITY
The high-touch approach can have significant positive effects on your bottom line.
By fostering stronger customer relationships, you are likely to see reduced churn rates and increased profitability.
Each customer retained is not just revenue—it's a testament to your company's commitment to providing valuable, personalized experiences.
By introducing elements of high-touch experiences in your onboarding process, such as personalized welcome emails and one-on-one onboarding sessions, you can build stronger customer relationships, reduce churn, and enhance the profitability of your SaaS business.
Ready To Get Started With Go High Level NOW? Click here for your FREE 30-Day Trial
Case Study: Success Stories of Blended Onboarding
In this section, I present a real-world example of a successful implementation of a blended approach to onboarding, providing insights into its positive impact on churn rates, customer satisfaction, and financial performance.
CASE STUDY INTRODUCTION
To truly appreciate the success of a balanced onboarding approach, let's examine a couple of SaaS businesses I am a part of.
Due to privacy, I will not reveal their names or SaaS agency.
They both use hands-on and automation along with customized training specific to their SaaS and also their company's processes that they are selling.
They have hired me to be the face oof the SaaS on calls.
They implemented a blend of automated and high-touch onboarding processes and have seen a substantial reduction in churn rates and a notable increase in customer satisfaction and profitability.
KEY TAKEAWAYS
The success of these 2 SaaS companies' onboarding approaches provides some key takeaways.
First, a blend of automation and high-touch processes can effectively reduce churn and increase customer satisfaction.
Second, this balanced approach contributes to the company's financial success by fostering loyal, long-term customers.
The case study underscores the effectiveness of a balanced approach to onboarding, demonstrating its potential to decrease churn rates, increase customer satisfaction, and deliver significant financial benefits.
The Future of Onboarding in White-Labelled SaaS
Let's take a look at the future of onboarding in white-labeled SaaS, exploring the potential advancements and trends that are likely to shape this field.
PREDICTED TRENDS
Looking ahead, I expect to see more personalized automation and an increased use of AI in onboarding.
It is a good idea for SaaS providers to blend high-touch interactions with automated processes to meet growing customer expectations for personalized, efficient onboarding experiences.
THE ROLE OF GO HIGH LEVEL
As a leading white-label SaaS platform, Go High Level is poised to significantly influence the future of software as a service.
By championing a balanced approach to onboarding, Go High Level can guide the development of more engaging and efficient onboarding processes in the SaaS industry.
The future of onboarding lies in successfully blending automation and high-touch experiences.
As customer expectations continue to evolve, SaaS providers who manage to balance efficiency with personalization in their onboarding processes will lead the market.
Want to learn more about Marketing Automation with Go High Level

Wrapping Things Up
Onboarding isn't just about product adoption - it's about building relationships, trust, and loyalty.
While fully automated onboarding might seem like a cost-effective approach, it can inadvertently lead to higher churn rates, more support requests and a less engaged user base.
There is nothing personal - no real opportunity to introduce the company and the brand.
Conversely, a high-touch approach, although potentially more expensive, can drive long-term customer loyalty and profitability.
By combining the best of both worlds, you can create an onboarding experience that not only adds value to your customers but also contributes positively to your financial success.
The key lies in the balance. Too much automation may alienate your customers, while too much personal interaction may strain your resources.
A well-strategized blend of automated and high-touch onboarding is a winning formula to keep your customers engaged, happy, and loyal, driving your SaaS business to new heights of success.

_________________________________________

When you upgrade to the Pro Plan you will be given access to my signature Go High Level Affiliate Offer - The SaaS Suite.


Which includes:
The SaaS Code Course

The Go High Level Training Code Course

The SaaS Set Up - fully done for you

Onboarding Checklists

Snapshots

Coaching Snapshot

Your SaaS Snapshot

Support Snapshot

Access to our exclusive Go High Level Now Facebook Group with 2 weekly calls with me

As my affiliate, you are also given access to ME as your personal GHL Consultant.
And so much more!
What Are You Waiting For - Let's DO This - Together.
Click Here To Get Started Today.

Already a Go High Level user and it is time to upgrade to PRO - I got you!
Blog Post Out
The Fine Print: Some of my links are sponsored or affiliated and I may make a commission when you buy at no additional cost to you ✨