If you've ever asked, "What does Go High Level do?", then you're in the right place.
In this post, I'll explore Go High Level's dynamic capabilities as a powerful all-in-one marketing platform for businesses and its unique white labeling functionality for aspiring SaaS entrepreneurs.
Unveiling Go High Level
In order to comprehend the multi-faceted question, "What does Go High Level do?" it's essential to unravel the core essence of this platform.
Go High Level serves dual critical roles as a consolidated digital marketing solution for businesses and an innovative launchpad for SaaS start-ups.
Prefer to watch:
Interested in learning how to create another revenue stream with white-labeled software.
This is my FREE signature course to get you started on the path to building your SaaS Business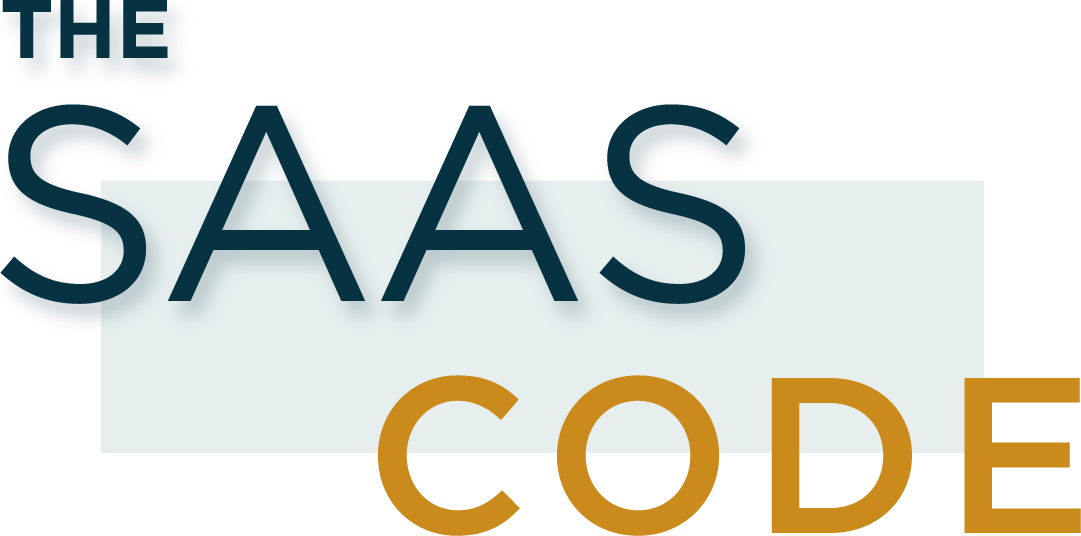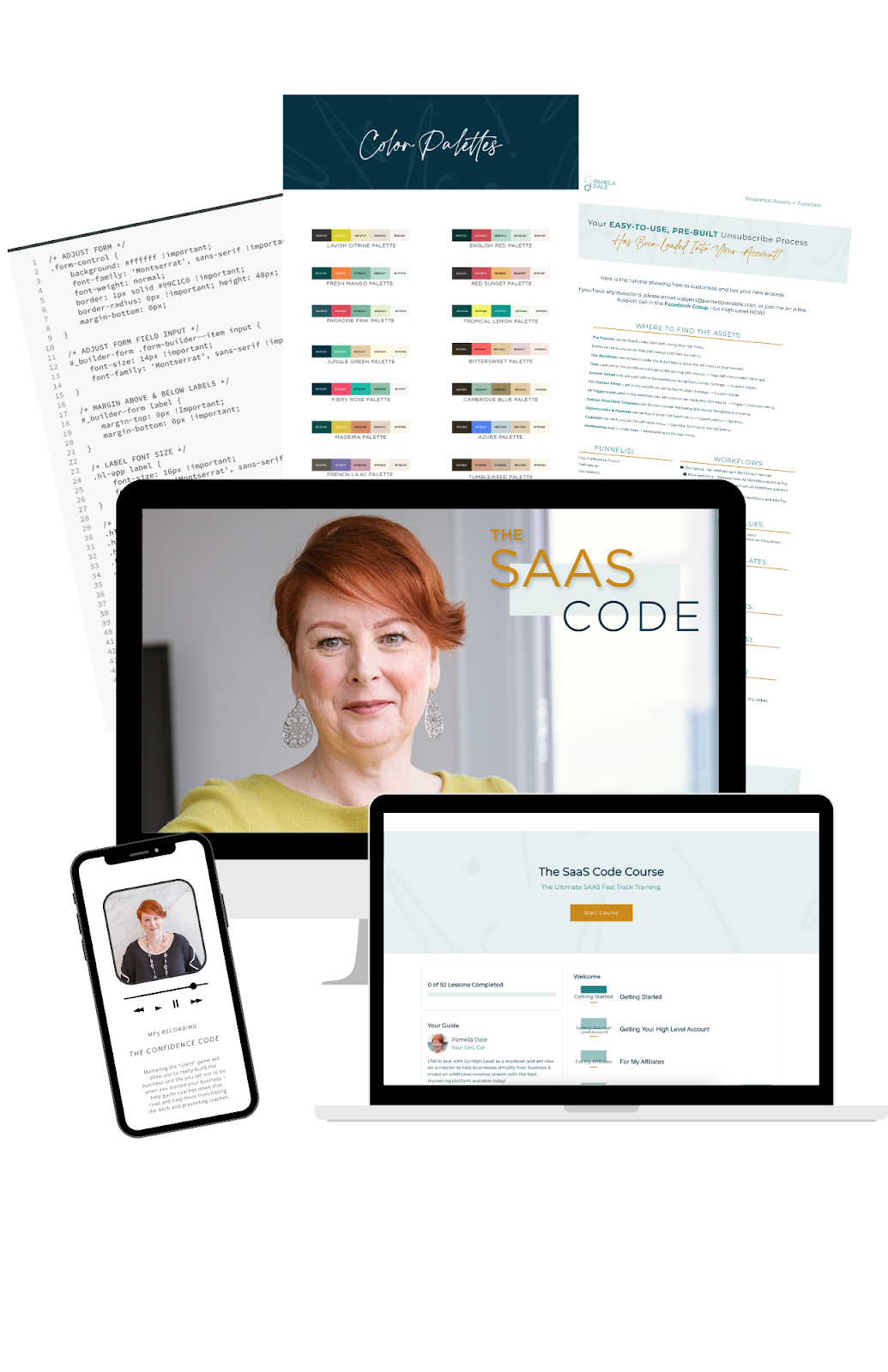 Click Here & Get Started Today!
A CONSOLIDATED DIGITAL MARKETING SOLUTION
Go High Level brings together several essential marketing tools into one comprehensive platform, offering Customer Relationship Management (CRM), marketing automation, sales funnel creation, and an integrated communication platform.
A UNIQUE LAUNCHPAD FOR SAAS START-UPS
Go High Level shines with its distinctive white-label functionality.
This feature allows entrepreneurs to completely customize and rebrand the platform, providing an unrivaled opportunity to start a SaaS business without delving into the complexities of software development.
Once we've understood what Go High Level is, it's important to dive into its core functionality.
Exploring Go High Level's Core Functions
Go High Level provides a comprehensive suite of tools designed to effectively manage five crucial business processes all within a single application.
MANAGE YOUR FIVE CRUCIAL BUSINESS PROCESSES WITH GO HIGH LEVEL
These include:
1. Capturing Leads
2. Nurturing Leads
3. Closing Leads
4. Evangelizing Leads
5. Reactivating Leads
Here's how Go High Level optimizes these vital business processes:
Capturing Leads
Go High Level incorporates diverse tools to simplify lead capturing.
These include the use of landing pages, surveys, forms, calendars, and even an in-built phone system to ensure that potential customers are efficiently catered to and successfully converted into leads.
Nurturing Leads
With Go High Level, businesses can automatically engage leads across multiple channels.
The platform supports an array of communication methods, such as voicemail, calls, SMS, emails, Facebook Messenger, Instagram DM, with WhatsApp soon to come and more, providing a thorough, personalized approach to nurturing potential customers.
Closing Leads
To assist in closing leads, Go High Level provides a suite of built-in tools.
These help to collect and manage payments, schedule appointments, and track analytics, ensuring you have the necessary data to optimize your sales processes effectively.
Evangelizing Leads
Go High Level helps to foster robust relationships with leads and clients through membership programs, affiliate management, and social media planning.
These tools help to build brand advocates and evangelize your products or services.
Reactivating Leads
Go High Level facilitates the development of targeted marketing campaigns designed to reactivate leads.
With appointment-focused marketing campaigns, businesses can re-engage with previous leads and customers, further optimizing their sales funnel.
In essence, Go High Level is a versatile platform, packing a range of features to enhance efficiency across these five key business areas.
Let's now explore some of the specific features that facilitate these crucial business processes.
GO HIGH LEVEL'S INTEGRATED COMMUNICATION PLATFORM
Go High Level also functions as a comprehensive communication platform, merging calls, texts, and emails into one central hub, facilitating robust and effective customer communication.
GO HIGH LEVEL LEVERAGES AI FOR ADVANCED EFFICIENCY
AI technology is a cornerstone of Go High Level, critically enriching the platform's efficiency and offerings.
It aids in streamlining various processes like content generation, social media planning, email marketing, and contact management. The implementation of AI also simplifies the website and funnel building, allowing users to create compelling web pages with relative ease.
Furthermore, Go High Level's strategic integration of AI in its SaaS Mode empowers agencies to provide high-tech, AI-driven solutions to their clients, thus enhancing their services and facilitating growth.
As Go High Level continues to evolve, it's committed to incorporating more AI capabilities into its app, making it a powerful, user-friendly tool.
The goal remains clear: to save time, reduce manual intervention, and promote the creation of high-quality content, ultimately accelerating business development.
GO HIGH LEVEL'S PREMIUM WEBHOOKS
Go High Level's Premium Webhooks trigger actions inside Go High Level.
So, when you make a sale, a webhook can automatically add this new customer to a specific email campaign, for example.
This is an advantage over using a separate tool like Zapier.
With Go High Level's webhooks, everything happens within the same system. This means fewer complications and a more streamlined process.
Plus, you can use all the smart features of your marketing software right away, making your marketing efforts more powerful and effective.
In short, premium webhooks in your marketing software make everything run smoothly and automatically, saving you time and effort.
Ready To Get Started With Go High Level NOW? Click here for your FREE 30-Day Trial
Why Go High Level Stands Out Amongst The Rest
While many sales and marketing tools are available today, Go High Level holds a unique position.
Not only does it provide an extensive suite of digital marketing tools, but it also allows you to create your own digital marketing software platform.
This sets you free from the complexities of development costs, collaborating with developers, or having to learn how to build a software company from scratch.
GO HIGH LEVEL'S WHITE-LABEL FUNCTIONALITY
One of Go High Level's unique features is its white-label capability, offering a prime opportunity for aspiring SaaS entrepreneurs.
It allows users to rebrand the platform and resell it under their own brand name, presenting an outstanding business opportunity.
Ready To Get Started With Go High Level NOW? Click here for your FREE 30-Day Trial
The Benefits of Choosing Go High Level
Having explored the core features of Go High Level, it's crucial to understand the benefits this platform offers to both businesses and SaaS entrepreneurs.
Let's delve into why Go High Level has become the preferred choice for many.
INTEGRATED AND AUTOMATED
Go High Level's integrated nature eliminates the need for multiple disconnected tools, providing a streamlined, efficient approach to digital marketing.
Its automation capabilities further enhance marketing effectiveness and save valuable time.



CUSTOMIZABLE AND FLEXIBLE
With its extensive customization options, Go High Level provides flexibility, whether you're a business seeking an all-in-one marketing solution or an entrepreneur looking to launch a SaaS venture.
A LUCRATIVE SAAS BUSINESS OPPORTUNITY
The white-label feature of Go High Level offers a promising opportunity for entrepreneurs to launch a SaaS business.
With a ready-to-brand platform, they can bypass the complex and costly process of software development and kick-start their business with a tried-and-tested product.
Want to learn How Go High Level Can Supercharge Your Digital Marketing
Wrapping Things Up
In conclusion, Go High Level is much more than a comprehensive marketing tool - it's a powerful platform that also opens doors for entrepreneurial ventures with its unique white-label functionality.
Whether you're looking to enhance your business growth or jump-start a promising SaaS venture, the right tools like Go High Level can indeed make all the difference.
_________________________________________
When you upgrade to the Pro Plan you will be given access to my signature Go High Level Affiliate Offer - The SaaS Suite.

Which includes:
The SaaS Code Course

The Go High Level Training Code Course

The SaaS Set Up - fully done for you

Onboarding Checklists

Snapshots

Coaching Snapshot

Your SaaS Snapshot

Support Snapshot

Access to our exclusive Go High Level Now Facebook Group with 2 weekly calls with me

As my affiliate, you are also given access to ME as your personal GHL Consultant.
And so much more!
What Are You Waiting For - Let's DO This - Together.
Click Here To Get Started Today.
Already a Go High Level user and it is time to upgrade to PRO - I got you!
Blog Post Out
The Fine Print: Some of my links are sponsored or affiliated and I may make a commission when you buy at no additional cost to you ✨