Some of you may be new around here and are curious about what Go High Level is and what it can do for you and your business.
Go High Level is the tool that has completely transformed the way I and many others do business.
What Is Go High Level?
The app itself has 2 purposes.
First, as a tool for your online business.
It's a marketing automation platform, but to call it just that would be an understatement.
Go High Level is so much more; it's an all-in-one business tool designed to streamline operations, improve efficiency, and empower businesses of all sizes to reach their full potential.
First, let's clarify what the app itself will do for your business.
It's a comprehensive platform that integrates all aspects of your business - from marketing and sales to client management.
It's as if Hubspot, Kajabi, and Active Campaign had a baby that was on steroids.
Go High Level integrates sales funnels, CRM, email marketing, SMS marketing, calls, social media management, reputation management, affiliate management, communities, and more, all in one place.
This means you no longer need to juggle between multiple tools, which saves a ton of time, reduces hassle, and eliminates the need for a million browser tabs!

Prefer to watch:
Interested in learning how to create another revenue stream with white-labeled software.
This is my FREE signature course to get you started on the path to building your SaaS Business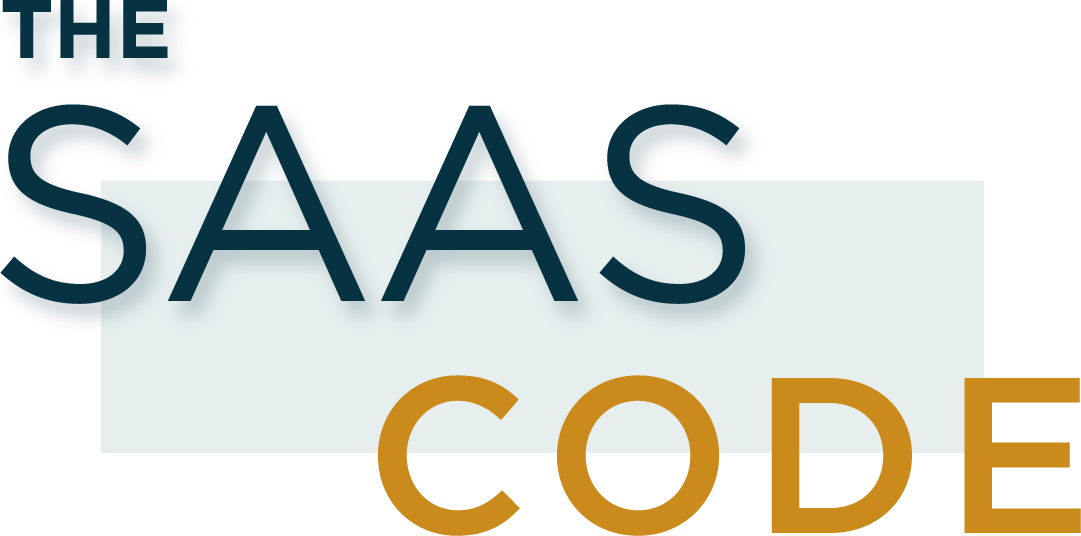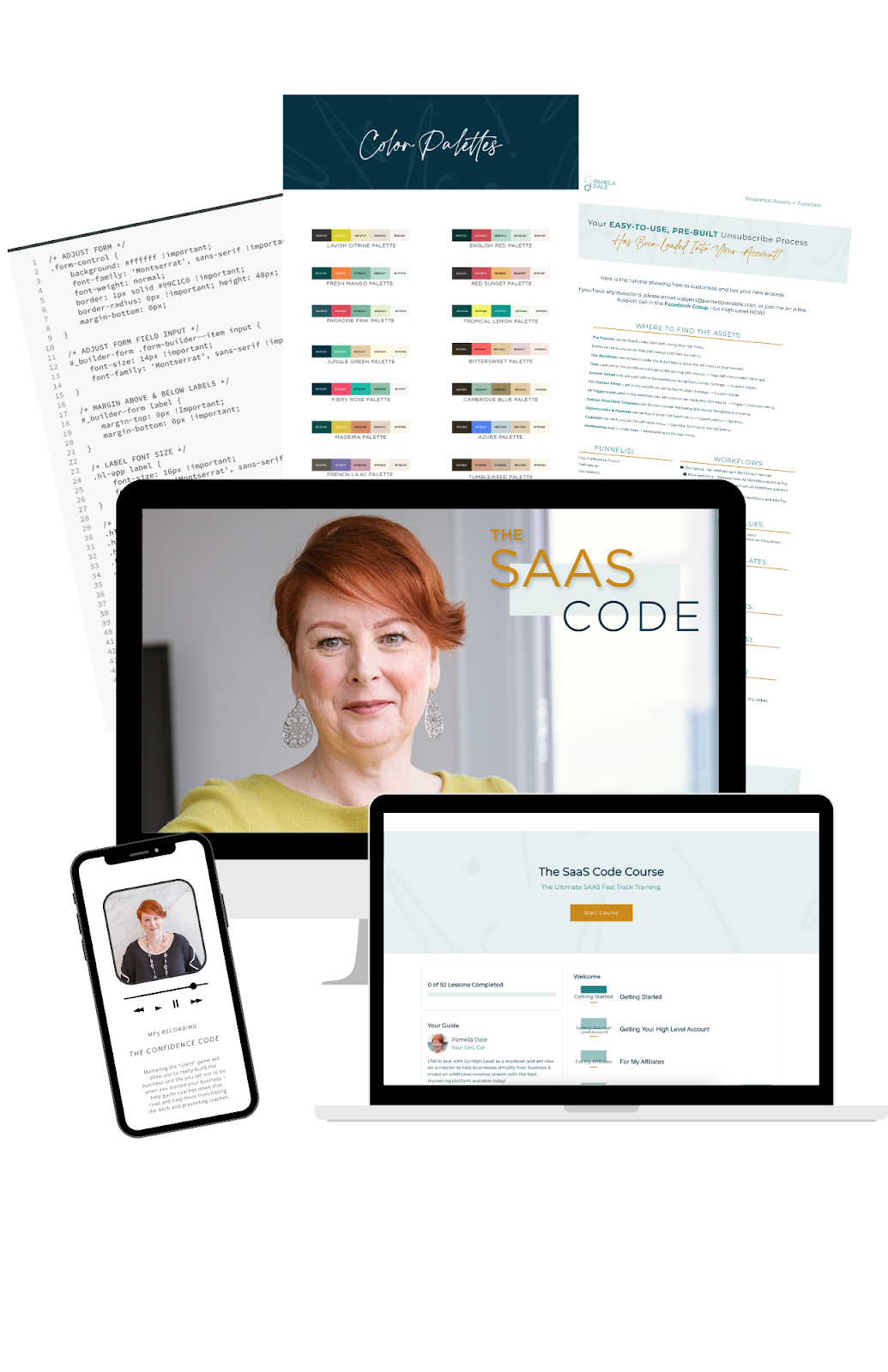 Click Here & Get Started Today!
What Can Go High Level Do For Your Business?
The brilliance of Go High Level lies in how it streamlines operations.
With all your business tools integrated into one platform, communication within teams becomes more efficient, data is unified and easy to access, and the user experience is seamless.
It takes automation to the next level by allowing for custom triggers based on client behavior, ensuring that your business reacts in real-time to your client's needs.
It also allows for detailed tracking, which provides valuable insights into how to optimize your campaigns.
But, wait. That's not even the best part.

Ready To Get Started With Go High Level NOW? Click here for your FREE 30-Day Trial

Unlocking the Potential of Go High Level's SaaS Mode
Let's get into the heart of Go High Level - SaaS Mode.
This particular feature of High Level can give your marketing strategy a complete makeover, and what's more—it can unlock a brand new source of steady, monthly income.
It doesn't matter whether you're a budding business looking to climb higher, or an established operation aiming for smoother workflows.
Go High Level's Pro Plan, affectionately known as SaaS Mode, is a potential game-changer.
Here's an exciting thought. Imagine being able to provide this top-notch software as your own to your clients, with you setting the price tag.
How can this be done?
The secret lies in the ability to white-labeling Go High Level.
What's truly innovative about Go High Level is its feature that allows users to white-label the platform. This means you can brand it as your own, creating a seamless extension of your business.



WHAT IS WHITE-LABELING?
White labeling is a business strategy where a product or service is developed by one company (the producer) and rebranded by another company (the reseller) to make it appear as if they had created it.
In the context of Go High Level, it refers to their practice of allowing other businesses to rebrand and resell their software.
This allows you the ability to rebrand the Go High Level platform as your own and offer it to your customers.
When a business decides to white-label Go High Level's software, they can present a comprehensive, branded software solution to their customers without needing to build the software themselves.
THE ADVANTAGE OF WHITE-LABELING GO HIGH LEVEL'S SOFTWARE
The advantage of white-labeling Go High Level's software is multifold for you as a business.
It allows you to provide a robust software suite to your customers without the large investment of time and resources typically associated with software development. This can help you expand your service offering and attract more clients.

You can focus on your core competencies, such as customer service and marketing, without needing to worry about software development or maintenance. You can leverage Go High Level's expertise in software development while focusing on your own strengths.

It allows for increased brand visibility. By branding the software as your own, you can maintain consistent branding across your service offerings, and create a stronger association in customers' minds between the services provided and their brand.
In essence, white-labeling Go High Level's software allows you to rapidly expand your service offerings, focus on your core competencies, and increase your brand's visibility.

THE MOST IMPORTANT REASON THE WHITE LABEL GO HIGH LEVEL
The most notable advantage of white-labeling Go High Level's software is the potential for monthly recurring revenue.
As a business, when you white-label Go High Level's software, you're essentially purchasing the right to resell their platform under your own brand.
This allows you to set your own price for the services provided by the software, creating a revenue stream that recurs every month as long as your customers continue to use the software.
This subscription-based model of revenue is sustainable and predictable, allowing for better financial planning and stability.
Having a product with recurring revenue is vital for the health of a business.
It provides consistent and predictable income, which helps stabilize cash flow, makes budgeting and forecasting easier, and increases the overall value of your business.
In addition to the financial stability it provides, monthly recurring revenue also allows you to focus on improving your client relationships and growing your customer base, rather than constantly having to find new sales.
Once a customer subscribes to the software, you're guaranteed a certain amount of income from that customer each month.
Moreover, white-labeling allows you to package Go High Level's comprehensive suite of services under your own brand.
This can increase customer retention as clients are more likely to stay with a service that provides all the solutions they need under one roof, further securing your recurring revenue stream.
In short, the ability to generate monthly recurring revenue is a powerful advantage of white-labeling Go High Level's software, offering financial stability and facilitating sustainable business growth.
Ready To Get Started With Go High Level NOW? Click here for your FREE 30-Day Trial
Wrapping Things Up
Why do I love the all-in-one Go High Level provides?
This platform, quite simply, allows me to do more with less.
It's the Swiss Army knife of business tools.
I can automate tasks that would otherwise take hours, communicate more effectively with my clients, and have all the information I need at my fingertips.
This not only leads to more productive days but also allows me to provide a superior service to my clients.
Go High Level is an indispensable tool for any business looking to simplify its operations and increase its productivity.
It is also because High Level has given me another source of revenue.
And the best kind of revenue: Monthly Recurring Revenue.
Join me in embracing this innovative platform, and let's take our businesses to greater heights!
Want to learn more about GoHighLevel White Label SaaS
_________________________________________
When you upgrade to the Pro Plan you will be given access to my signature Go High Level Affiliate Offer - The SaaS Suite.

Which includes:
The SaaS Code Course

The Go High Level Training Code Course

The SaaS Set Up - fully done for you

Onboarding Checklists

Snapshots

Coaching Snapshot

Your SaaS Snapshot

Support Snapshot

Access to our exclusive Go High Level Now Facebook Group with 2 weekly calls with me

As my affiliate, you are also given access to ME as your personal GHL Consultant.
And so much more!
What Are You Waiting For - Let's DO This - Together.
Click Here To Get Started Today.
Already a Go High Level user and it is time to upgrade to PRO - I got you!
Blog Post Out
The Fine Print: Some of my links are sponsored or affiliated and I may make a commission when you buy at no additional cost to you ✨