In today's digital age, Software as a Service (SaaS) has become a go-to business model for entrepreneurs who want to provide valuable solutions to businesses across industries.
One particularly promising approach is the white-label SaaS model, and there's no better tool to kick-start your venture than Go High Level.
This post will guide you on how to leverage the robust features of this platform to achieve high levels of success in your white-label SaaS business.
Prefer to watch?
Interested in learning how to create another revenue stream with white-labeled software.
This is my FREE signature course to get you started on the path to building your SaaS Business.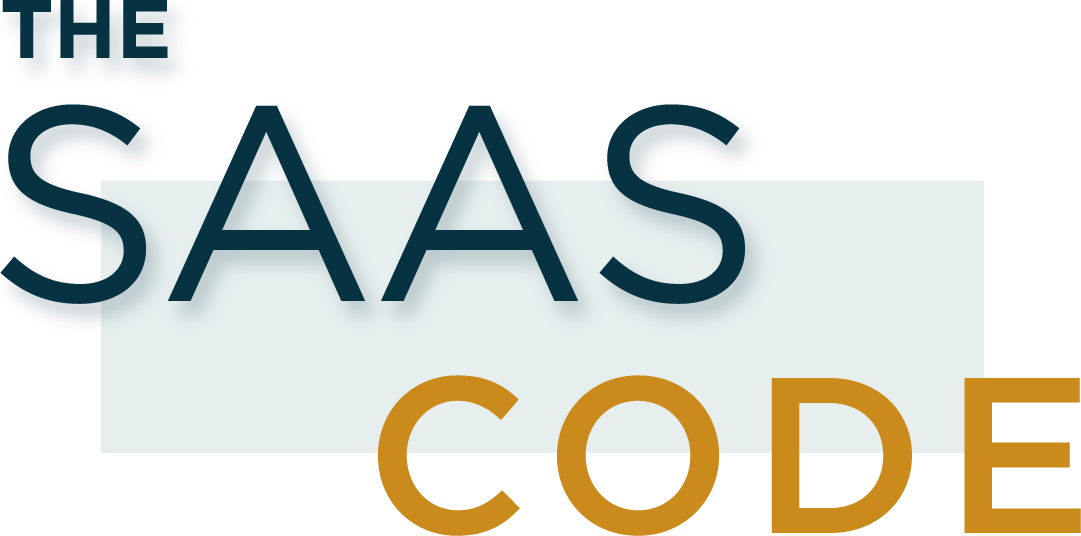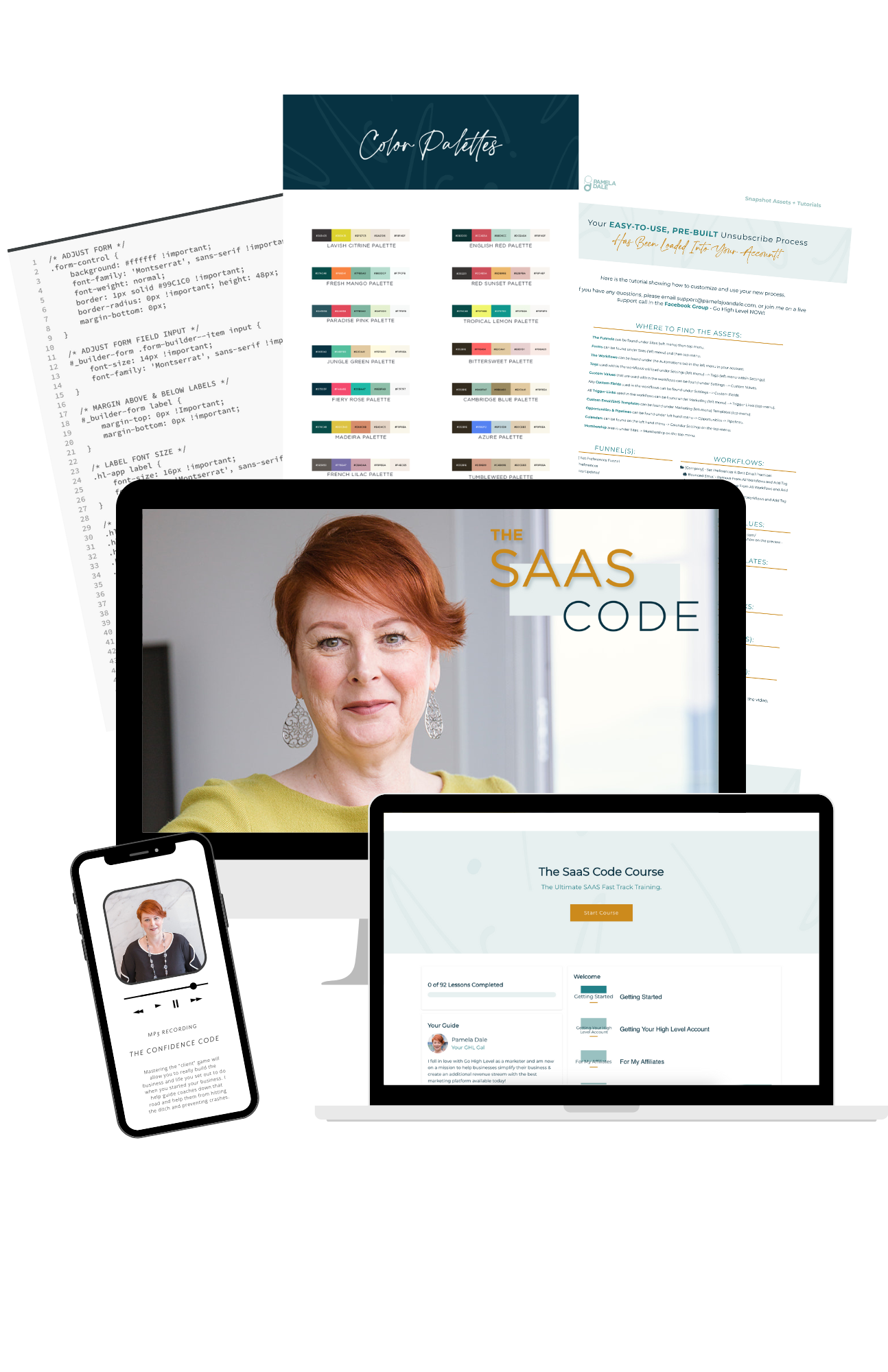 Click Here & Get Started Today!
Understanding White Label SaaS: A Go High Level Guide
Before diving into the how-to's, it's essential to understand what a white-label SaaS business is and how Go High Level facilitates this model.
WHAT IS WHITE LABEL SAAS?
White-label SaaS involves rebranding a platform and selling it as your own.
THE ROLE OF GO HIGH LEVEL IN YOUR WHITE LABEL SAAS BUSINESS
Go High Level offers this opportunity, allowing entrepreneurs to provide a powerful, all-in-one marketing and CRM platform under their brand.
Go High Level is a leader in the marketplace in all areas:
Product Development

Support

Business Leadership

Innovation

Diverse and Inclusive Culture

Financial Stability and Growth

Global Outreach
To name a few.
You can stand behind Go High Level confidently knowing they will always deliver an amazing product for you to build your business on.
By fully understanding the power of the white-label SaaS model with Go High Level, you can confidently create a unique business for yourself and your clients, paving the way for success.
First up:
Conducting Effective Market Research for Your SaaS Business
The key to any successful business is understanding its market, and this holds true for a white-label SaaS business as well.
Many people will skip this step or even worse think they already know the problems businesses are facing and take steps towards that without confirming it is correct.
This is the most costly mistake you can make because it will cost you TIME. Very valuable time.
IDENTIFYING YOUR TARGET AUDIENCE
Before setting up your white-label platform, conducting thorough market research is a must.
Every business, especially in the SaaS space, requires a precise understanding of its target audience to ensure success.
Knowing who your audience is helps tailor your product offering, shape your marketing strategies, and inform your branding efforts.

Here is a list of the steps I think you need to take to be successful:
1. Demographic Information: Before setting up your white-label platform with Go High Level, conduct thorough market research to gather demographic data.
Understand factors like age, profession, income levels, and location of your potential users.
This data can provide you with insights into the features and solutions they might prioritize.
2. Industry or Vertical: Are there specific industries that could benefit from your white-label solution more than others?
What do you have history, training, or connections to? Did you grow up in a world of construction workers or dentists, a small town, or a large city?
Your history will be a huge guide to pointing you in a great direction to start.
Then next think about the GHL feature and which features you love.
3. Business Size and Type: Do startups or established enterprises stand to benefit more from your platform?
Additionally, differentiate between different B2B companies, as their needs can vary.
4. Pain Points: Identifying the challenges your target audience faces is crucial.
If you can address these pain points with your white-label solution, you'll increase your chances of converting them into customers.
5. Behavioral Patterns: Understand how your target audience operates online. Which platforms do they frequent?
What type of content do they engage with? Behavioral insights can inform your marketing and outreach strategies.
6. Competitive Analysis: Look at your competitors in the white-label SaaS space. Who are they targeting? What gaps in the market exist?
The next steps:
In-depth market research is an invaluable step in building your white-label SaaS business.
Engage with potential clients, conduct surveys, or delve into forums to understand these challenges.
Analyzing your competition can provide insights into potential underserved segments of the market.
By systematically identifying and understanding your target audience, you lay a strong foundation for every subsequent decision related to your white-label SaaS business.
By identifying potential clients and their needs, you can tailor your Go High Level platform to offer the most beneficial solutions.
From platform customization to marketing efforts, this knowledge ensures your actions are aligned with the needs and desires of those you aim to serve.
Ready To Get Started With Go High Level NOW? Click here for your FREE 30-Day Trial
Branding Your SaaS Platform with Go High Level
Strong branding is critical to your success with Go High Level.
THE IMPORTANCE OF STRONG BRANDING
In today's digitally-driven business landscape, a unique and memorable brand identity can be a critical differentiator.
It isn't just about aesthetics; it's a strategic tool that can lead to a more substantial customer base, higher retention rates, and a stronger market presence.
For those leveraging Go High Level for their white-label SaaS business, understanding the power of branding can be pivotal for success.
1. Trust and Credibility: A consistent brand image, made possible through Go High Level's customization capabilities, helps in establishing trust.
When clients see a professional and cohesive brand identity, they're more likely to view your platform as credible and reliable.
2. User Experience: A platform tailored to your brand offers users a seamless experience.
This consistency can improve user satisfaction and encourage long-term commitment to your platform.
3. Top-of-Mind Awareness: In a market saturated with similar offerings, a strong brand helps you stand out.
When customers think of a service they need, your brand could be the first they recall.
4. Emotional Connection: A brand isn't just visuals; it's the emotions and values it represents.
By aligning these with your target audience's desires and beliefs, you can create a stronger bond, leading to loyalty and advocacy.
HOW GO HIGH LEVEL SUPPORTS BRAND CUSTOMIZATION
Achieving success with Go High Level isn't just about leveraging its features; it's about making those features work for your unique brand identity.
Go High Level's branding support is tailored to ensure that your platform isn't just another SaaS solution but a direct extension of your brand's values and promises.
1. Customization for Differentiation: In a competitive market, Go High Level allows you to differentiate your offering. By adjusting platform elements, from color schemes to layouts, you provide a unique experience, setting your platform apart from generic solutions.
2. Reinforcing Brand Values: Go High Level's customization capabilities let you reinforce your brand values at every touchpoint.
From the dashboard aesthetics to the user interface, every aspect can be tailored to reflect what your brand stands for.
3. Enhancing User Engagement: A platform tailored to your brand aesthetics and values can enhance user engagement. A cohesive, branded experience can lead to increased platform usage, better user reviews, and referrals.
4. Streamlined Marketing: With a platform that aligns perfectly with your brand, marketing becomes more streamlined. Your messages remain consistent across all channels, making campaigns more effective.
By strategically leveraging Go High Level's brand customization capabilities, businesses can ensure that their platform stands as a reflection of their brand identity.
This alignment not only fosters trust and loyalty but can be a driving force behind achieving high levels of success with Go High Level.
Certainly, emphasizing the relationship between the customization of Go High Level's features and achieving success in white-labeling is pivotal.
Customizing Solutions: Leveraging Go High Level's Features
In the competitive landscape of SaaS platforms, customization is more than just a luxury—it's a necessity.
One of the most powerful features of Go High Level is its robust set of tools and capabilities that can be tailored to fit precise client requirements.
By adeptly leveraging these, white-label businesses can carve out a distinctive niche, deliver unparalleled value, and drive success.
TAILORING GO HIGH LEVEL'S FEATURE SET TO YOUR NEEDS
One size doesn't fit all, especially in the digital realm.
For white-label businesses to thrive and deliver genuine value, they need the flexibility to modify features and tools in line with specific client demands.
1. Custom Marketing Funnels: With Go High Level, businesses can design marketing funnels that resonate with specific audience demographics, ensuring maximum lead capture and conversion.
2. Personalized Email Campaigns: The platform allows the crafting of email campaigns that speak directly to the recipients, fostering engagement and nurturing relationships.
3. Efficient CRM System Design: White-label businesses can set up CRM systems that streamline client interactions, automate follow-ups, and enhance customer relations, ensuring repeat business and referrals.
By deeply understanding and exploiting Go High Level's feature set, white-label businesses can create platforms that are not only functional but also unique and indispensable to their clients.
CREATING UNIQUE VALUE PROPOSITIONS WITH GO HIGH LEVEL
In the saturated SaaS market, differentiation is paramount.
Go High Level's vast customization capabilities offer white-label businesses a chance to craft a unique value proposition—one that's irresistibly enticing to potential clients.
1. Solution-Centric Approach: By tailoring the platform to address specific challenges faced by clients, businesses can position themselves as solution providers, not just service providers.
2. Brand Alignment: Go High Level allows white-label businesses to tweak the platform to be in perfect harmony with their brand, creating a unified, cohesive experience that enhances brand value.
3. Scalability and Adaptability: The feature-rich nature of Go High Level means that as clients grow and evolve, the platform can adapt, ensuring that the white-label service remains relevant and valuable.
The ability to mold Go High Level's features to create bespoke solutions ensures that white-label businesses can stand out in the crowd.
By consistently delivering on unique value propositions, these businesses can not only attract but also retain high-profile clients, propelling them to unprecedented success.
Ready To Get Started With Go High Level NOW? Click here for your FREE 30-Day Trial
Providing Outstanding Customer Support with Go High Level
A crucial element in any business is customer support.
One of the factors that will set you apart from the other white-labeled agencies is your support.
The level of support and the kinds of support you offer.
In many of the large agencies I have had the privilege of helping build, I have learned a few things about what is needed.
These have made a world of difference:
Office hours can be tech, copy, design, automations, or anything that you have sold as part of your offer, and then help them by having support in place to assist them to win.
LEVERAGING GO HIGH LEVEL'S SUPPORT RESOURCES
Go High Level offers excellent support and training resources, ensuring you have access to everything that your clients will need to successfully navigate and utilize the platform.
By leveraging Go High Level's support resources, you can ensure a high level of customer satisfaction and build a reputation for excellent service, further enhancing your platform's appeal.
Crafting a Profitable Pricing Strategy for Your White Label SaaS
The foundation of a successful white-label SaaS business lies in its pricing strategy. It's not just about covering costs, but also about positioning your offering effectively in the market.
With Go High Level, you're equipped with the tools and features to deliver immense value, but that value must be mirrored in your pricing for true success.
SETTING PROFITABLE PRICE POINTS WITH GO HIGH LEVEL
Go High Level offers flexible pricing possibilities that can be adjusted to appeal to clients while ensuring your business remains in the green.
However, while flexibility is helpful, it comes with the responsibility of choosing wisely.
1. Pricing Thresholds: Go High Level's terms clearly state that the "advertised" price shouldn't fall below $97/month.
While you have the autonomy to set prices higher, it's cautioned against setting them any lower.
In the realm of SaaS, undervaluing can lead to overexertion and dissatisfaction, not just with the business but also with clientele.
2. Understanding Value: Go High Level's rich feature set warrants a higher price point.
Those seeking to pay below the recommended threshold often have a fleeting commitment to their business endeavors.
These clients, often dabbling rather than committing, might not be the best fit for a serious white-label business provider.
3. Market Comparison: Numerous platforms, like Kajabi, are priced significantly higher without offering the exhaustive features of Go High Level.
Use such market benchmarks to your advantage when deciding on your price points.
FACTORS TO PONDER WHEN PRICING YOUR GO HIGH LEVEL SAAS
Pricing isn't a decision made in isolation.
Multiple elements play into the final number that's presented to potential clients.
1. Initial Operational Costs: At $497/month for the software and an additional approximate $497 for white-labeled support, it's vital to ensure these costs are covered quickly enabling you to scale.
2. Capacity and Value: With unlimited capacity to build on Go High Level, the value you can deliver to clients is vast.
This potential should be factored into your pricing to ensure you're adequately compensated.
3. Time Allocation: Time is money, especially in SaaS. Avoid the common pitfall of diverting significant time to support over sales, unless you have dedicated sales personnel.
The key is to ensure optimal resource allocation to foster growth and profitability.
In conclusion, an effective pricing strategy doesn't just cover costs—it positions your white-label SaaS business for growth and profitability.
By understanding the value you offer, benchmarking against the market, and ensuring optimal resource allocation, you pave the way for sustained success in the competitive SaaS landscape.
The Power of Local Engagement: Selling SaaS through Direct Interaction
In an era dominated by digital marketing, there remains a potent strategy often overlooked: personal, direct interaction.
This boots-on-the-ground approach, particularly for SaaS businesses, offers unique advantages that digital mediums might struggle to deliver.
Engaging in local areas, conducting workshops, and having face-to-face discussions can create immediate connections and foster trust.
THE VALUE OF DIRECT CONVERSATIONS
1. Immediate Feedback: When you converse directly with potential clients or users, you get instant feedback. This direct input can help you adjust your sales pitch, understand client pain points, and refine your product offerings.
2. Building Trust: Digital communications can be impersonal. Direct conversations allow you to establish credibility, showcase your expertise in real time, and build relationships rooted in trust.
3. Understanding the Market: Meeting with potential clients in their environment offers unique insights. You can grasp the challenges they face daily, which can be invaluable in tailoring your SaaS solution to meet their specific needs.
WORKSHOPS AS A CATALYST FOR SAAS ADOPTION
Organizing local workshops offers several benefits for SaaS businesses:
1. Education & Awareness: Many potential clients may not be aware of the benefits of your SaaS platform. Workshops provide a platform to educate local businesses about the transformative potential of your solution.
2. Hands-on Demonstrations: Workshops allow for real-time demos. Prospective clients can experience the features and benefits firsthand, making it easier for them to envision the software's value in their operations.
3. Networking: Workshops often draw a diverse crowd. This mix can offer networking opportunities with potential clients, partners, or even future team members.
4. Community Building: Regular workshops can help establish your business as a key player in the local tech and business community. This recognition can lead to referrals, collaborations, and increased trust among local businesses.
5. Gathering Testimonials: Positive feedback received during workshops can be converted into testimonials. These can then be used in your marketing materials to further enhance credibility.
In conclusion, while the digital realm offers expansive reach, the depth and quality of connections forged through direct, local engagement are unparalleled.
By merging these traditional methods with modern SaaS solutions like Go High Level, businesses can harness the best of both worlds to drive adoption, foster loyalty, and achieve sustained success.
DIFFERENTIATING YOUR WHITE LABEL SAAS WITH GO HIGH LEVEL
In a saturated market, differentiation is your ticket to standing out and drawing attention.
Go High Level's unique features provide ample ammunition for this differentiation:
1. Highlighting Flexibility: Emphasize the customization capabilities of Go High Level that allow clients to tweak the platform to their exact needs, offering a solution that's truly tailor-made.
2. Value Proposition: Stress the comprehensive feature set of Go High Level, which might be unmatched by standard SaaS solutions. This comprehensive nature ensures clients get more bang for their buck.
3. Case Studies and Testimonials: Showcase real-world success stories of businesses that thrived using your white-label SaaS. Authentic feedback and tangible results can significantly sway potential clients.
In conclusion, the journey to SaaS success is twofold: having a stellar product and ensuring it's seen and valued.
By harnessing the marketing strategies outlined above and positioning your white-label solution as a cut above the rest with Go High Level, you pave the way for heightened visibility, engagement, and, ultimately, business success.
Wrapping Things Up
Building a successful white-label SaaS business with Go High Level is achievable with the right approach.
By understanding the white label SaaS model, conducting market research, creating a strong brand, customizing solutions, leveraging automation for efficiency, offering excellent customer support, developing a profitable pricing strategy, and employing effective marketing tactics, you can set your venture on the path to success.
Ready to start your own white-label SaaS business?
Take the first step today and explore the robust features of Go High Level. Success could be just around the corner!
If you liked this post, check out the post about The Secret to Coaching Success

_________________________________________
Already a Go High Level user and it is time to upgrade to PRO - I got you!
When you upgrade to the Pro Plan you will be given access to my signature Go High Level Affiliate Offer - The SaaS Suite.

Which includes:
The SaaS Code Course

The Go High Level Training Code Course

The SaaS Set Up - fully done for you

Onboarding Checklists

Snapshots

Coaching Snapshot

Your SaaS Snapshot

Support Snapshot

Access to our exclusive Go High Level Now Facebook Group with 2 weekly calls with me

As my affiliate, you are also given access to ME as your personal GHL Consultant.
And so much more!
What Are You Waiting For - Let's DO This - Together.
Click Here To Get Started Today.
Blog Post Out
The Fine Print: Some of my links are sponsored or affiliated and I may make a commission when you buy at no additional cost to you ✨