Embarking on the journey of building a white-labeled SaaS business using Go High Level (GHL) is like navigating a path filled with exciting opportunities and potential challenges.
These challenges, though seemingly intimidating, are what make the journey rewarding.
In this blog post, I'll unpack the three major hurdles you might face, offering you practical solutions to turn these stumbling blocks into stepping stones.
So, buckle up as we guide you on this thrilling ride toward establishing a successful SaaS business.
If you prefer to watch:
Interested in learning how to create another revenue stream with white-labeled software.
This is my FREE signature course to get you started on the path to building your SaaS Business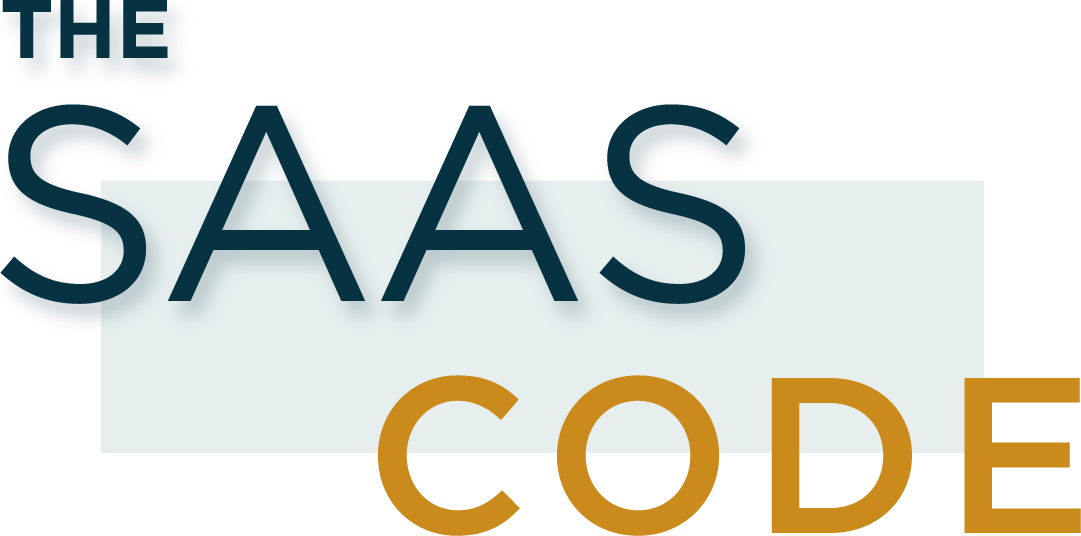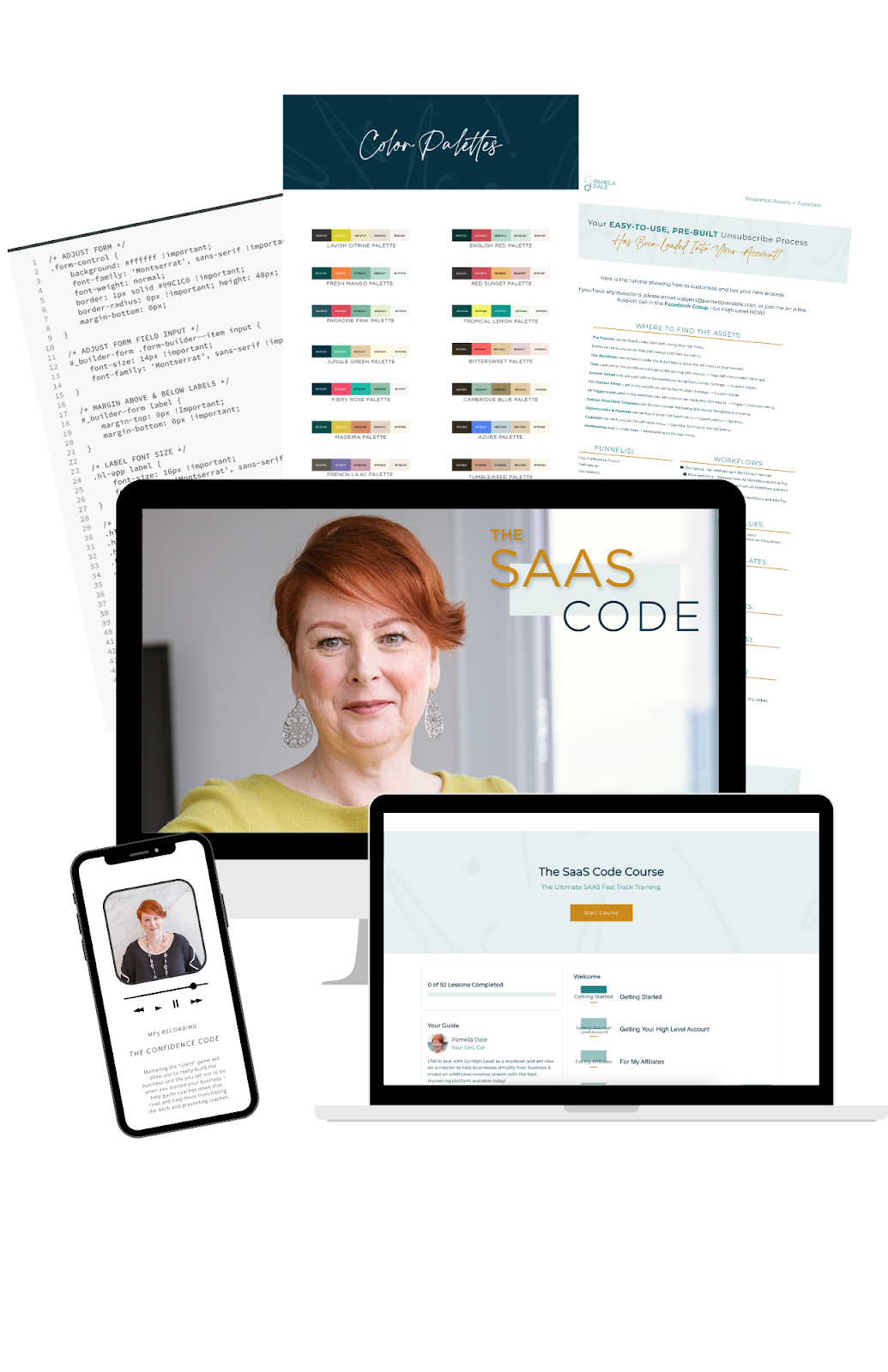 Click Here & Get Started Today!
Challenge 1: Discovering Your Niche For Your Go High Level SaaS Business
The first hurdle in your journey toward a successful SaaS business is identifying your niche.
Without a clear understanding of who your ideal customer is or what problem you aim to solve, you may find yourself navigating a ship without a compass.
The real problem you face if you do not do this work is you will get lost in the sea of noise online.
THE STRUGGLE: IDENTIFYING YOUR IDEAL CUSTOMER
Jumping headfirst into the SaaS space can be exhilarating, but the excitement can quickly fade if you aren't clear about your target audience.
The challenge lies in finding the right problem to solve, and more importantly, identifying who you want to solve it for.
THE SOLUTION: MARKET RESEARCH AND CUSTOMER PERSONAS
To help you unravel this, I'll delve into the importance of market research and creating customer personas, offering you insights into how these techniques can guide your product development and marketing strategies.
I aim to help you find your niche, defining a clear path to the problem your SaaS business is going to solve.
By conducting thorough market research and crafting detailed customer personas, you can identify your niche with precision.
Here is a worksheet I have used in the past to do the interviews.
https://storage.googleapis.com/msgsndr/jbNfGD2w3k0L0H2zM9qH/media/63b326868b212b1ebe2b59df.docx
I promise if you do this work you will win!
Remember, a clear understanding of your target market is the cornerstone of your business, guiding your product development and marketing strategies.
Ready To Get Started With Go High Level NOW? Click here for your FREE 30-Day Trial
Challenge 2: Defining Your Go High Level SaaS Offering
With your niche identified, you face the next challenge - defining your SaaS offering.
GHL offers a wealth of features, but choosing which one to lead with can seem like trying to find a needle in a haystack.
THE STRUGGLE: DECIDING ON YOUR KEY FEATURE
Once you've identified your niche, the next hurdle appears - deciding on your SaaS offering.
GHL boasts a vast array of features, but choosing the one to lead with can seem like a monumental task.
THE SOLUTION: FOCUS ON A CORE FEATURE
Let's explore how focusing on a core feature that resonates with your customer's primary needs can be beneficial.
By focusing on a core feature that directly addresses your customers' primary needs, you can streamline your offering and ensure your product resonates with your target market.
You will have gotten a few great ideas from your ideal client interviews.
Don't overthink it - pick something and go back to the people you spoke to for the Ideal CLeint Exercise and ask them to take a look at what you have.
They will tell you!
As you move forward, always remember to communicate the value of this feature effectively to your potential customers.
Challenge 3: Marketing Your Go High Level SaaS Business
Now that you have your niche and your offering, the next hurdle is spreading the word about your SaaS business.
Marketing in the SaaS space requires a unique approach, and finding the right strategy can be like piecing together a complex puzzle.
THE STRUGGLE: FINDING THE BEST MARKETING STRATEGY
With your niche identified and your SaaS offering defined, the next challenge is marketing your business.
It's not just about finding the right marketing channels and tactics, but also crafting the right messages that strike a chord with your potential customers.
THE SOLUTION: INBOUND MARKETING, OUTBOUND MARKETING, AND CONTINUOUS ENGAGEMENT
In the world of SaaS marketing, both inbound and outbound strategies hold their unique value, and the choice between the two often depends on your business goals, resources, and the nature of your target audience.
However, a balanced approach that leverages the strengths of both can often yield the best results.
Inbound Marketing
Inbound marketing is about attracting customers to your business organically.
It involves creating and sharing valuable content, optimizing for search engines, and engaging with your audience on social media.
This strategy is effective in building trust and establishing your brand as an authority in your niche.
Inbound marketing is particularly suitable if you're looking to build long-term relationships with your customers.
It's also ideal if you have the resources and skills to create high-quality content consistently.
Steps to a successful inbound marketing strategy include:
1. Content Creation: Publish informative blogs, eBooks, webinars, and infographics that provide value to your potential customers.
2. SEO: Optimize your content and website to rank higher in search engine results, making it easier for potential customers to find you.
3. Social Media Engagement: Use platforms like LinkedIn, Twitter, and Facebook to share your content, engage with your audience, and increase your brand visibility.
Outbound Marketing
On the other hand, outbound marketing is more proactive.
It involves reaching out to potential customers directly through methods like cold calling, email marketing, and advertising.
This strategy can be effective in generating quick leads and is particularly useful if you have a clear understanding of your target audience's demographics and preferences.
Outbound marketing can be the right choice if you're looking to achieve fast results, and you have the budget to invest in advertising or purchasing contact lists.
It also suits businesses that have a sales team with strong persuasion skills.
Ready To Get Started With Go High Level NOW? Click here for your FREE 30-Day Trial
Steps to a successful outbound marketing strategy include:
1. Cold Outreach: Use methods like cold calling or emailing to reach out to potential customers directly. I highly recommend you Go Local - in your own city.
2. Advertising: Invest in paid advertising on platforms where your target customers are likely to be, like Google AdWords or social media platforms.
3. Events and Trade Shows: Participate in industry events and trade shows to network and promote your product directly to potential customers.
Continuous Engagement
Regardless of the marketing strategy you choose, continuous engagement is essential.
This means regularly interacting with your customers through various channels like social media, email, and your website.
By doing so, you keep your brand at the forefront of their minds, encourage repeat business, and foster customer loyalty.
Remember, the most effective marketing strategy often involves a mix of both inbound and outbound marketing tactics.
By understanding the strengths and weaknesses of both, you can create a balanced marketing plan that drives results and aligns with your business goals.
Wrapping Things Up
While the path to building a successful Go High Level white-labeled SaaS business may be fraught with challenges, each one presents an opportunity for growth and learning.
By identifying your niche, defining your SaaS offering, and creating an effective marketing strategy, you can conquer these hurdles and steer your business toward success.
Remember, every challenge you overcome brings you one step closer to your goal.
So, gear up for the journey, embrace the challenges, and set sail toward a thriving SaaS business.
_________________________________________
When you upgrade to the Pro Plan you will be given access to my signature Go High Level Affiliate Offer - The SaaS Suite.

Which includes:
The SaaS Code Course

The Go High Level Training Code Course

The SaaS Set Up - fully done for you

Onboarding Checklists

Snapshots

Coaching Snapshot

Your SaaS Snapshot

Support Snapshot

Access to our exclusive Go High Level Now Facebook Group with 2 weekly calls with me

As my affiliate, you are also given access to ME as your personal GHL Consultant.
And so much more!
What Are You Waiting For - Let's DO This - Together.
Click Here To Get Started Today.
Already a Go High Level user and it is time to upgrade to PRO - I got you!
Blog Post Out
The Fine Print: Some of my links are sponsored or affiliated and I may make a commission when you buy at no additional cost to you ✨